Donate To Our Charity

We rely on your generous donations to fund our work providing needed breaks to carers. Donations of any size are greatly appreciated, and help those who are all too often overlooked. You can donate directly to After Umbrage, and we urge you to consider renting beautiful Kingham Cottage for your own holiday. We reserve it for private rentals for up to three months each year, and the proceeds go directly to the After Umbrage charity. You'll not only have a marvellous holiday, but know you'll be giving an opportunity for a much needed rest to some very deserving people as well.
---
Help Us Help Carers
Those who care for terminally ill and also with life limiting conditions, face more stress than most of us can realise, in addition to the normal difficulties we all endure. Please consider helping After Umbrage in our mission to ease their burden, if only for a short time, and give them the chance to rest and rediscover themselves free of charge when they truly need it most. The carers themselves will benefit from a renewed energy and dedication to their charges, and those cared for will benefit from seeing the ones who give up so much for them have a well-earned break.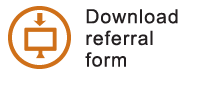 ---
Gift Aid
If you're a UK tax payer, you can authorise us to claim back the tax you've paid on any donation through Gift Aid. It means a full 25p added to every £1 you donate at no extra cost to you. This additional income really does make a big difference, so please don't forget to Gift Aid your donations.
---
Fundraising
We eagerly accept any kind of assistance you can offer for After Umbrage. Many social and youth organisations are looking for ways to give back to the community, and After Umbrage is an excellent cause for fundraising activities of any kind.
If your group is interested in conducting fundraising activities for After Umbrage, or for any of the other good organisations dedicated to caring for those who care for others, please contact us today, and we will give you all the help and advice we can.
---
Spread the Word
We firmly believe that if more people knew about After Umbrage and the good work we do, we would have the support we need to expand our operations and bring help to the members of communities all over the UK who work so hard to care for those they love in their final days.
If you would like to help but can't spare a lot of money just now, one of the best ways is to let others know about us and the good work that we do. If you have access to a publication, or know someone who is willing to provide publicity for a good cause, please contact us and let us know. Even a mere website link can bring attention our way, and make the important work we do that much easier.
---
Alternatively you need to get in touch with us please write to us at:
After Umbrage,
PO BOX 1310,
OUNDLE,
PETERBOROUGH,
PE2 2PE.