We are proud to announce our new partnership with Cpl Life Sciences. Our new partner is the specialist talent staffing business that is part of Cpl UK. They have appointed After Umbrage their Charity of the Year taking effect immediately. The key to this new partnership is the alignment of our values. Cpl recognises carers are amidst their workforce. Many employees' lives are affected by caring for loved ones.
Alignment
After Umbrage will provide free breaks at Kingham Cottage to employees who have caring responsibilities at home. Those carers will be caring for loved ones living with life-limiting conditions such as cancer and dementia. In exchange, Cpl will help the charity raise awareness by sharing our story with their 50,000 strong network. Additionally, employees are planning lots of fundraising activities – both group and individual events – across the year including their Christmas party.
Practical support
Cpl is offering practical business support too. For example, business expertise, problem-solving knowledge and IT support are also on offer to our small charity. Additionally, employees can book Kingham Cottage for their own UK break. Every penny of the proceeds from each booking goes to the charity. This will help us meet ever growing demand.
What do the leaders of the two organisations say?
We spoke to the leaders of both organisations and they explained why the new partnership is important.
<photograph of Yvette>
Yvette Cleland is the CEO at Cpl Life Sciences. She said, "………. "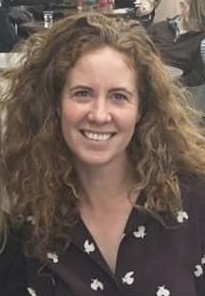 Tara Belcher is the Founder of After Umbrage. She said, "We are over the moon to be appointed Charity of the Year for Cpl Life Sciences. It is our first appointment in our eight-year history. We are enthused by the opportunities our new relationship will create. The aim is to reach more carers so that we can give them a much-needed break at our holiday cottage. The support and awareness will put us on the map of charities that support unpaid carers. We will be able to sustain the work of our small charity and fulfill the growing demand. Typically, in any one year, we give away about 45 free holidays to carers and their families. It's more important than ever as carers are really feeling the impact of Covid on their day-to-day lives.
Kingham Cottage is a calm space for Carers to stay
What difference will this make to After Umbrage?
After Umbrage offers professional services to all businesses to support their employees who are carers. Our new partnership sends a strong message to this effect. Yes, we need fundraising support – very much so. But it is the nature of the relationship being reciprocal that makes this different. It's why we are so enthused to be working with this company that has a young demographic of employees. They can see how important it is to support carers – the invisible army. They contribute £111 billion every year to the UK economy – the equivalent of a second NHS. Cpl Life Science is helping us care for those who care. Their recognition of our social impact is very important to us.