AFTER UMBRAGE CARES FOR CARERS
After Umbrage exists to care for carers. We offer FREE four day breaks in our self-catering cottages in tranquil and comfortable surroundings.
The breaks help to give carers a chance to rest and re-charge before returning to their unpaid caring roles for their loved ones living with life limiting and sometimes terminal conditions. Our beneficiaries tell us how they feel less alone knowing there is a charity who cares for those who care. They also say their wellbeing gets a 100% boost after their cottage break.
This offer is also available during the first year of bereavement which we know is a very difficult time.
Tara Belcher founded After Umbrage in 2013 having cared for both her parents who died of cancer 10 years apart. It is their legacy that Tara is upholding and the personal touch is evident across every aspect of the charity's service.
After Umbrage helps carers create lasting fond memories with their families giving them the energy to continue their vital role for their loved ones, communities and the UK economy.
Don't just take our word for it. You can read about our beneficiaries stories on our blog on the News & Events page.
Welcome to our world of caring for carers.
Next Section
THE DETAIL
Carers are offered two stays of four days each plus one during the first year of bereavement. The whole family is welcome in the two bedroom cottages – one double and one twin room. We acknowledge caring effects the whole family. The cottages sleep a maximum of four people.
Small dogs are also welcome though please understand they are small cottages and unsuitable for large dogs. Please keep the dogs downstairs.
We've tried to think of everything and provide home comforts in our self-catering cottage including fresh linen, milk on arrival and the tranquillity of beautiful surroundings.
Referral forms are available on every page of this website for you to download and take to your carer support organisation for authorisation. Their role is to verify that you are a carer.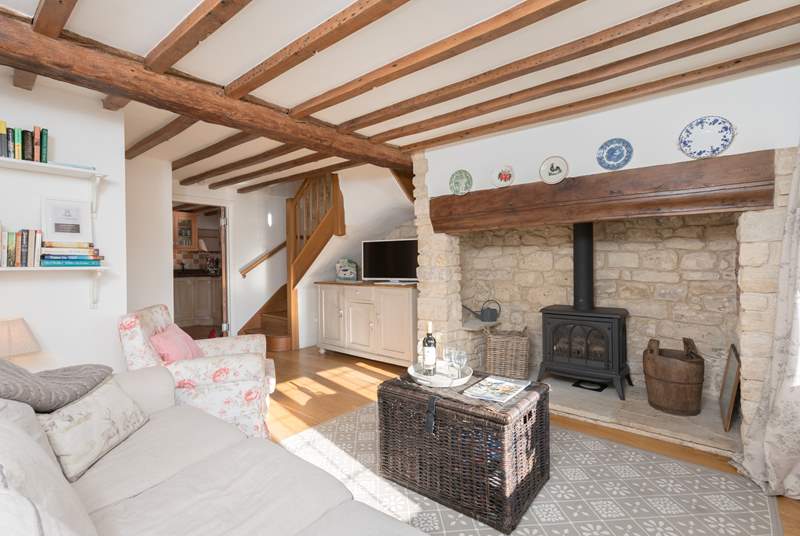 HOW CAN YOU HELP AFTER UMBRAGE ?
After Umbrage operates by engaging these communities: carers, organisations that support carers in a variety of ways such as hospices, GPs and fellow charities such as Caring Together, businesses and philanthropic individuals.
The carers that become our beneficiaries are introduced to us by organisations that support carers in a variety of different ways. It might be the hospice caring for your disabled loved one or the cancer support centre holding your hand through the challenging steps ahead. These people become our eyes and ears and refer carers to us. They are our network of Carer Support Organisations.
We also rely on the philanthropic nature of individuals and the corporate social responsibility of businesses. Many supporters take on fundraising challenges such as taking part in the Bath Half or Run for Colour. Others organise our Valentine's Ball or similar events. Some fundraise whilst shopping via Amazon Smile and Easy Fundraising.
There are lots of different ways you can support After Umbrage.
Businesses such as Marmalade Ltd support us by booking paid for cottage accommodation for their employees and customers. Individual paying guests stay at Kingham Cottage by booking their stay via Classic Cottages. 100% of the money raised this way is donated to the charity. Other businesses offer our carer guests discounts at the restaurants, places of historical interest and cafes nearby.
Booking your break is simple follow these steps
If you are a paying guest

Thank you for supporting our carers
Share the Bear
Inspired by the Teddy Bears' picnic, can we enthuse you to organise a fundraising event around the theme of Umbrage the teddby bear?
Who doesn't love a picnic? The Teddy Bear's Picnic" has been a hit with all ages for over 100 years. First written in 1907, the song represents the love each generation has for their teddy bears. It's the most wholesome of childhood activities.
Taking this idea one step further, could you convert your next social gathering into a fundraising event with a teddy bear theme?