25% of carers in the UK said that they had not had a break from caring for more than five years

Find out how we can help
About After Umbrage
After Umbrage was established in 2013 to care for those who care. We understand how important it is to take even a short break to rediscover yourself again.
"When I was a child, my Mum gave me her old teddy bear. Umbrage was a bear who featured highly in my world. He was there to provide care, comfort and love when I needed it most. He's still with me in my heart and represents all the best bits my parents offered when we were growing up.
That's why I named the charity… After Umbrage.
Caring for those with a terminal disease can be a frightening and challenging experience. I've gone through it with both of my parents, and there are times when a little care, comfort and love would provide me with a little breathing space and help me find the courage to go on.
After Umbrage is meant to provide that breathing space. A little slice of calm in a very turbulent time.
Whether you visit one of our After Umbrage properties for two, three or four nights, we'll take care of everything. We provide warmth, comfort, and peace with just you, the carer, in mind.
It's as simple as that. Just let my little Umbrage bear share some of the support he gave me.

Next Section
Carers in the UK
Carers do amazing work and save the UK economy £132 billion every year, that's the equivalent of a second NHS. Did you know:
• 1 in 8 adults are carers and with the aging population this is set to rise
• 8 in 10 unpaid carers say they have felt lonely and socially isolated
• 3 in 5 people will be carers at some point in their lives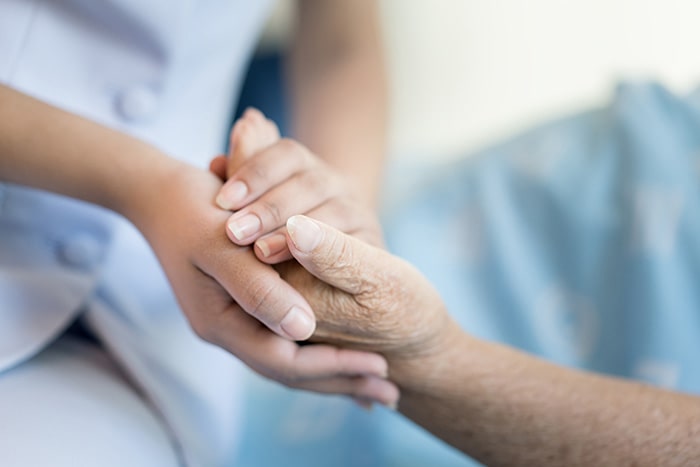 How do we meet our beneficiaries?
We serve a growing network of Carer Support Organisations (CSOs) who support carers in their communities. These might be hospices such as Bluebell Wood Children's Hospice, GPs or fellow charities such as Caring Together and Together For Short Lives. The Brains Trust is another such example.
People working for these organisations become our eyes and ears and refer their carers to us. We connect with over 120 such organisations and are open to approaches from others so we can reach more carers. Please make contact if you'd like your organisation to join our growing network.
Our Funders
The National Lottery Community Fund, The Alchemy Foundation, and Marmalade Insurance have all provided funds so we can sustain our activities. We self-fund too by taking paid for bookings at our cottages. 100% of the booking fees go towards running the charity.
Spreading the Word
We rely heavily on low-cost marketing tools such as social media. You can help us spread the word by following us on Instagram, Facebook and Twitter. Can you help us continue this vital work? It might not seem like much, but simply liking our posts and sharing our page can help connect us with beneficiaries. To top it off it's completely free!
Booking your break is simple follow these steps
If you are a paying guest

Thank you for supporting our carers
Fundraising for After Umbrage
After Umbrage provides tranquil holiday accommodation in scenic rural Britain so that those who take care of loved ones living with a life-limiting condition may have the break they truly deserve. Getting involved and raising money makes such a difference. Every penny counts and enables us to provide holidays, support and respite to carers.