Getting involved and raising money makes such a difference. Every penny counts and enables us to provide holidays, support and respite to carers.
Fundraising
Like other small charities we can't survive without funding and donations from charitable foundations, organisations and our wonderful community of fundraisers. We are so grateful for your support which is making such a difference to our work. Every penny counts and contributes towards providing, support and respite to carers. Since 2016, we have given away 190 free holidays to carers of loved ones living with life-limiting and terminal conditions – but we can't continue to do this without your help!
There are lots of ways to get involved, and no matter how much you raise it will make a huge difference.
Run For Charity
We have partnered with Run For Charity to offer you choice. We can access a great selection of events taking place across England. So whether you're a seasoned pro or just looking for a new challenge, you'll be able to find a race suitable for you! What's more, there are two other great benefits. Firstly, there aren't any fundraising targets that are so big they put you off. It means that every penny helps the charity. And secondly, they are very reasonably priced to participate. These are often hurdles to overcome and Run for Charity helps offset that.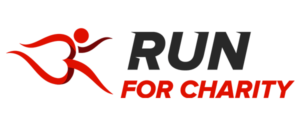 You may recall that Tara Belcher, our Founder, has participated in lots of running events including the Edinburgh Marathon and the Bath and London Half Marathons. We hope you can be enticed to sign up for one of these events. Your energy and commitment will make such a difference to our beneficiaries. 
Need a further reason to put on your running shoes?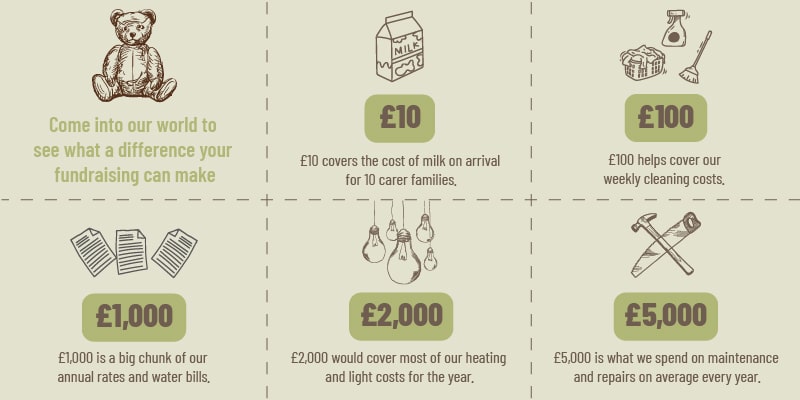 Different ideas that you can build into your normal week
We acknowledge that fundraising can be time-consuming. Some events require you to devote large amounts of energy training to improve fitness levels. So for those of you struggling with this, we have some answers.
Shop via Amazon Smile
Shop via Amazon Smile and Amazon will give 0.5% of the net purchase price (excluding VAT and other shipping fees) of eligible AmazonSmile purchases to After Umbrage. Add this link: https://smile.amazon.co.uk/ch/1153922-0 to your email signature, share it with your network, talk about it to your friends and you can become an After Umbrage supporter every time you shop at Amazon.
Do your usual shopping via Easy Fundraising
You can help us raise donations on everything you already buy. Over 4,000 retailers will donate. So whether you're booking your next holiday, renewing your car insurance or doing your weekly food shopping, make sure you shop via Easy Fundraising. Follow this link, it's that simple. You can set up to have a reminder in your browser too.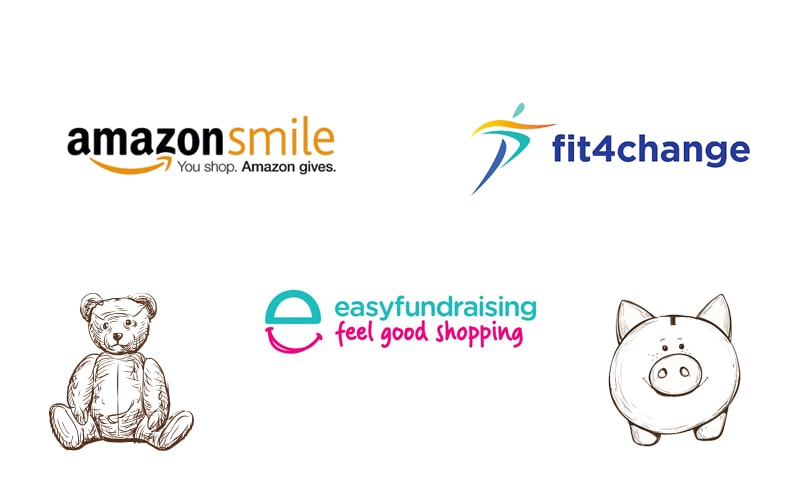 Put up a poster at your local GP surgery.
Write to Tara@afterumbrage.org.uk and she'll send you the A4 poster. It will raise awareness of the free breaks we offer at Kingham Cottage and encourage more fundraisers to get involved.
Make a Donation
Make a donation. You can find the 'donate' button on every page of our website. Not that we are hinting at all!
Subscribe to Our Mailing List
Sign up to our newsletter and forward that to someone in your network. They might like to book a stay at Kingham Cottage safe in the knowledge that every penny they pay goes towards the charity After Umbrage and free breaks for carers.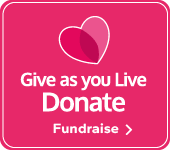 Easy Fundraising
Did you know that whenever you buy anything online – from your weekly shop to your annual holiday – you could be raising free donations for After Umbrage with easyfundraising?
There are over 4,000 shops and sites on board ready to make a donation – including eBay, Argos, John Lewis, ASOS, Booking.com and M&S – and it won't cost you a penny extra to help us raise funds.
All you need to do is:
1. Go to our page and join for free.
2. Every time you shop online, go to easyfundraising first to find the site you want and start shopping.
3. After you've checked out, the retailer will make a donation to After Umbrage at no extra cost to you whatsoever!
There are no catches or hidden charges and we will be really grateful for your donations.
Thank you for your support.