What does hospice care mean to you?
We've heard many different answers from 'Happy, sociable and peace' to 'Living, tissues and home'. Like the people the hospice cares for, the vareity of answers are special, important and personal.
Hospice Care Week is an opportunity and an excuse to talk about the extraordinary work that hospices do for their patients and their families. Every year, they support over 200,000 people.
Hospices are very important to After Umbrage too. They help us reach more carers who are in need of a break to re-energise and look after their own wellbeing for a short time. Along with charities such as the Carers Trust and Together For Short Lives, they help us raise awareness among our community of carers, so we can help them – the After Umbrage way.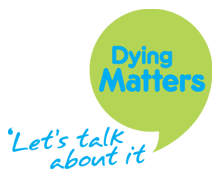 Here's what some of our beneficiaries say about their visit to Kingham Cottage.
So we add our voice to the conversation this week celebrating the amazing work of Hospices across the UK and offer a free break in our Kingham Cottage near Bath to all carers who are in need of respite and a little R&R.
Happy Hospice Care Week everyone!