We have great news and it's time to celebrate. The National Lottery Community Fund has awarded us funding for six families to have a free break at Kingham Cottage. There they can rest and restore their energy, create some happy memories with their families, ready to return to care for their loved ones.
We are celebrating and would like you to join us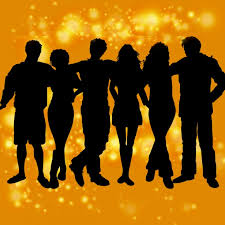 Care for those who care
A stay at Kingham Cottage is a break for carers. But it is much more. It is a welcome to the After Umbrage community of unpaid carers. 250 families have enjoyed a free break and have experienced the sense of no longer being alone.
Research by Carers UK shows that 8 in 10 unpaid carers feel 'lonely and socially isolated'. Furthermore, 77% of carers said their mental health had worsened and 67% had noticed a decline in their physical health.
Carers devote huge amounts of time and energy to support loved ones who would otherwise struggle. The feeling of being 'on your own' makes life much harder for them.
Beneficiaries tell us there is a special magic at the cottage because so many carers – like themselves – have enjoyed a break there. They appreciate that a charity cares for them as carers – a rare feeling.
Sharon is one carer who has stayed at Kingham Cottage. She said, 'I plodded on alone feeling emotionally, physically, mentally and financially drained.'
Less alone
We like to think that Sharon feels more visible now that she has joined our community of carers.
So what lies ahead for you as carers, as supporters, friends, neighbours and our extended community?
Our ambition is for every carer – and their family – who is caring for their loved one with a life-limiting condition to know about us and Kingham Cottage so that they can visit and experience for themselves the boost to their wellbeing now, and enjoy the memories of peace and tranquility as they return with revitalised energy to their caring duties.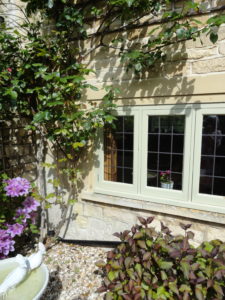 You can help us in lots of different ways:
We have some fundraising ideas that are easy to adopt.
You can share our monthly newsletter with your friends, neighbours and community – you never know who they might know who will benefit from a free break.
You could become an After Umbrage Ambassador by helping us spread the word by giving talks about us. We have leaflets and posters to help you do this.
Engage with us on Facebook, Twitter, Instagram and LinkedIn. Every share, retweet, like helps us reach more people. You could post your photographs on our Facebook page of times you share with your loved ones. We'd love that!
We would like to tell more beneficiary stories. If you would like to volunteer for this, we'd be delighted to hear from you. Please contact tracy@afterumbrage.org.uk. Thank you.
Celebrate with us and the six families awarded free breaks
We look forward to telling the stories of the six families who will stay at Kingham Cottage in the coming weeks. We have back-to-back bookings so a busy time lies ahead. It's how we like it, a full house of both carers and paying guests. So join us in thanking The National Lottery Community Fund who believe in us and our way of combatting carer loneliness and providing care for those who care.