This month is a special one for After Umbrage. We are joining nearly 1400 local and grassroots projects across England as we celebrate being awarded funding from the Big Lottery Fund.
Over £40 million raised by National Lottery players is going to good causes in September and we are delighted to be one of them. We have received nearly £10,000 to spend on raising awareness of our free short breaks in Bath for carers of loved ones with life limiting conditions.
Our plans are to build on our solid foundation among hospices, GPs and charities who care for those who care. Having enjoyed nearly 50 referrals from our network since we first started taking bookings late in 2015, we wish to grow this wonderful group of connections.
One way we will do this is to share testimonials from our visitors of Kingham cottage in our new newsletters. It will feature stories of our carers who have enjoyed a break with us and beautiful photographs of our cottage as the seasons roll by. You can sign up to receive a copy via our website: www.afterumbrage.org.uk. We'd love to stay in touch with you this way.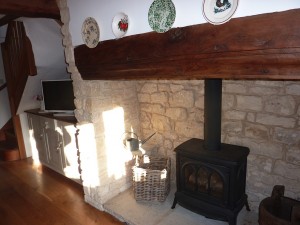 We are also introducing ourselves to hospices who are doing amazing work with their carers to help keep them fit and well – both physically and mentally. Bluebell Wood Children's Hospice has been our biggest fan since we started taking bookings with nine referrals and we'd like to build similar relationships with other hospices where we can care for those who care by giving them a relaxing break in idyllic surroundings.
Recently, one of our carer visitors said, "Thank you so so much for yet another restful holiday. The fairy tale cottage was just as magical and beautiful as ever. We have left you a gift in the cottage but can never repay your kindness. If you ever have any room at the cottage we would be honoured to stay."
Our Founder, Tara Belcher says, "This is an exciting time for After Umbrage. We understand how lonely and frightening it can be at times to be a carer for someone you love dearly. Giving free breaks to such lovely people is uplifting for us and having the opportunity to spread the word about our pretty Bath cottage is uplifting. Thank you Big Lottery Fund."
Would you like to help us with our awareness campaign? You can help in a variety of ways: via Twitter to share our tweets from @AfterUmbrage, on Facebook by sharing our posts and by telling carers, charities, hospices and GPs you know about us and our free offer. We are grateful for your help and support.
You can find more information here about After Umbrage and the Big Lottery Fund Awards.