We acknowledge that fundraising can be time-consuming. Some events require you to devote large amounts of energy training to improve fitness levels. So for those of you struggling with this, we have some answers.

Here are some easy fundraising ideas – quick wins
We want fundraising to be fun, as little effort as possible and easy to adopt. We've been thinking.
Three different ideas that you can build into your normal week.
Shop via Amazon Smile and Amazon will give 0.5% of the net purchase price (excluding VAT and other shipping fees) of eligible AmazonSmile purchases to After Umbrage. Add this link to your email signature, share it with your network, talk about it to your friends and you can become an After Umbrage supporter every time you shop at Amazon.
Use the fundraising app called Fit4Change. It's so easy to use. Each time you either walk, swim, cycle or do an indoor activity, just switch it on. Go to the App and search for After Umbrage. After that, just remember to open the app each time you exercise. If like us, you love to walk to stay fit, it doesn't take long to clock up 100 miles and that generates £5 for After Umbrage. A few people doing that on a regular basis would be a huge help. Imagine if every Friend of After Umbrage used the app and then introduced their +1 to the process too. Wow, that would be amazing!
Do your usual shopping via Easy Fundraising. You can help us raise donations on everything you already buy. Over 4,000 retailers will donate. So whether you're booking your next holiday, renewing your car insurance or doing your weekly food shopping, make sure you shop via Easy Fundraising. Follow this link, it's that simple. You can set up to have a reminder in your browser too.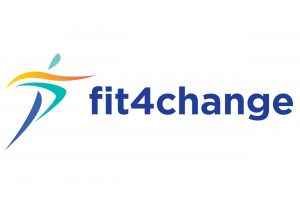 And three one off ideas that will help a great deal.
Put up a poster at your local GP surgery. Write to Tara@afterumbrage.org.uk and she'll send you the A4 poster. It will raise awareness of the free breaks we offer at Kingham Cottage and encourage more fundraisers to get involved.
Make a donation. You can find the 'donate' button on every page of our website. Not that we are hinting at all!
Sign up to our newsletter and forward that to someone in your network. They might like to book a stay at Kingham Cottage safe in the knowledge that every penny they pay goes towards the charity After Umbrage and free breaks for carers.
I think you'll agree that these options don't require hours of commitment. Yes, you might have to start a new good habit. We hope you think it will be worthwhile. Your contributions will help us give more carers and their families free breaks so they can continue their role caring for their loved one in need.
Thank you.