For unpaid carers a night of unbroken sleep is a rare treat. Also rare is a day without a schedule of administering medication, using specialist equipment such as hoists, lifting and pushing wheelchairs, and providing nourishment, sometimes in the form of specialist feeds for tube-fed loved ones. That said, probably what is missed the most is family time together, without the responsibilities of caring. It is a rare simple pleasure. This is the story of Louise and her family who have visited our cottage twice now. Their family time together whilst at Kingham Cottage was their most treasured takeaway.
Louise and her husband, Rob have three children, two sons, and their daughter.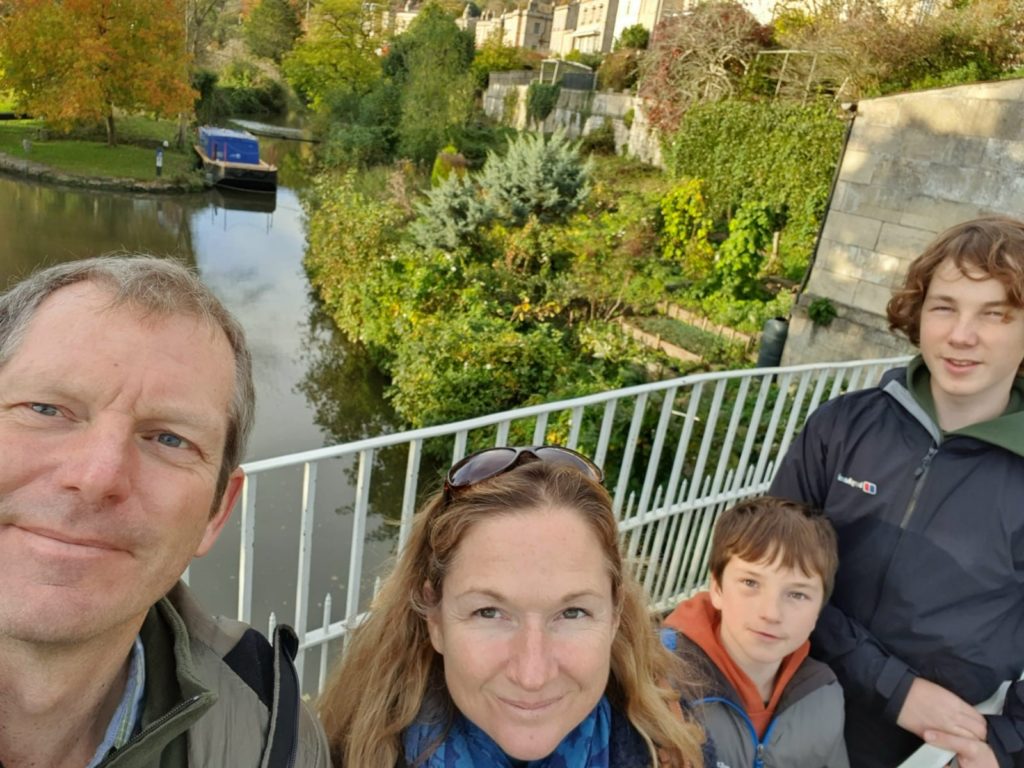 Louise says, "We have been extremely lucky to have had two stays at Kingham Cottage. The first was shortly after my mother died. I was feeling particularly low. It was tough feeling the loss of my mother whilst caring for my disabled daughter, and the usual routines of busy family life."
"Our daughter has a rare genetic disorder. She needs complete round the clock care for all her daily needs. She is tube-fed. In addition, she is visually impaired, has regular seizures, and is a full-time wheelchair user."
No time to grieve
"I just didn't feel like there was any time to grieve and like most full time carers, I felt exhausted." said Louise.
"I heard about After Umbrage through the charity Together for Short Lives, I had just received their newsletter and there was an article explaining what you do."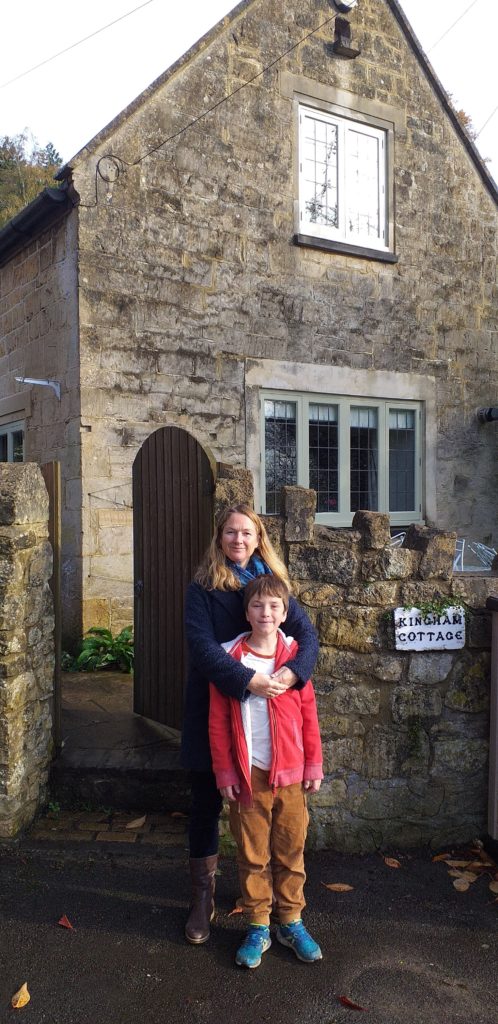 The cottage was a complete haven
"We arrived on a beautifully sunny day and the cottage was a complete haven to myself, my husband and two sons. We loved eating our breakfast outside on the patio, looking at the views, and following the footpaths opposite the cottage into the stunning surrounding countryside. Bath is surrounded by canals and we even hired a canoe and went for an adventure on the water. The weather was particularly hot one day and we took a picnic to the local weir and ended up going for a swim. The water was freezing but we had so much fun, it turned out to be one of those perfect days!"
"The second time we stayed was after the lockdown restrictions eased earlier this year. We had all been shielding at home. We were feeling beyond tired with our caring responsibilities, homeschooling, and both my husband and I working from home. It was a tranquil autumnal escape after the stress and worry of the worldwide pandemic and the uncertainty that still lay ahead. This time we kept close to home, enjoying the local walks and time to recharge our batteries."
Family time together whilst at Kingham Cottage
"My daughter was cared for at our local children's hospice, Chestnut Tree House whilst we were away. It's so difficult to travel with her now because of all the equipment she needs: the hoist, her hospital profiling bed, all her meds, feeds, and her wheelchair. Her care is very time consuming and my sons are very patient. But I do feel guilty about that. So, it's lovely to have no schedule and to be spontaneous with my boys and Rob, which is something quite rare. Family time together whilst at Kingham Cottage is our biggest takeaway. We also enjoyed some unbroken sleep."
"I think that carers are an unseen army. What we do is often invisible to others because we simple get on with caring for our loved ones. So it is amazing that there is a charity like After Umbrage that recognises and supports us," says Louise.