Who doesn't love decorative Christmas lights? And this year, more so than ever, we are in much need of some Christmas cheer. Thus, we are delighted to share that the City of Bath has really come up trumps with their Christmas light trail. It's a series of illuminated buildings along a route taking in most of the most famous streets of the historic city including Abbey Green, Kingston Parade, Kingsmead Square, Old Bond Street, Northumberland Place, and SouthGate Bath. Bath Abbey and the old Royal Mineral Water Hospital building are lit up too.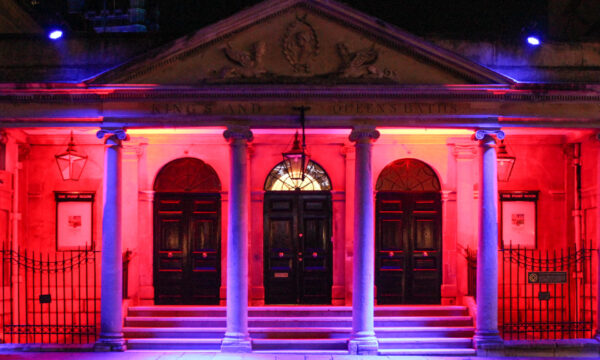 The trail is open now until 31st December. The organisers have made it easy for you too. You can walk the trail following an interactive map or print one for those who prefer that option.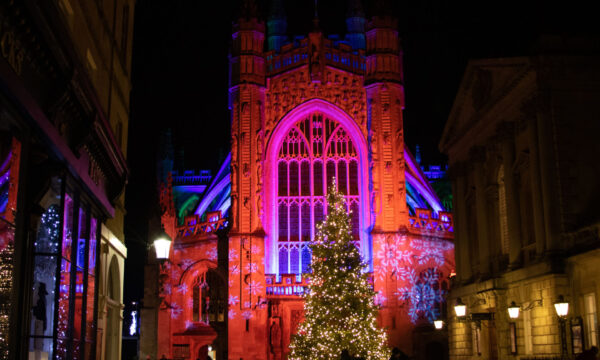 The installations have been designed and produced by Fineline Lighting and Visit Bath.
A nod to the NHS
Unsurprisingly, there is a respectful nod to the NHS along the trail. Christmas and the close of 2020 is a great opportunity to celebrate the NHS. Therefore, the old Royal Mineral Water Hospital building in Upper Borough Walls has been lit up in blue. It was the home to the first national hospital in 1738.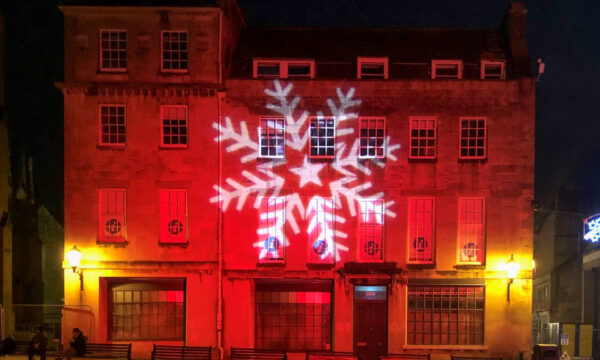 Our guests at Kingham Cottage
This wonderful news is great for our guests at Kingham Cottage. Since the end of the November lockdown, we've been welcoming guests back to our holiday cottage just outside the city – 5 minutes in fact. We've had a combination of paying and unpaid carer guests which has been lovely. We'll be recommending they check out the Christmas light trail in Bath.
Book our cottage – a form of charity giving
If you are looking to support a small charity this Christmas that has experienced a tough year – like so many, we'd be delighted if you made a donation to After Umbrage. Another idea is to book a stay at our holiday cottage. When you do this, 100% of the proceeds go directly towards making 4-day breaks available and free for unpaid carers. We've given 220 holidays way in the past five years and we'd love to continue doing so. But we need your help.