Carers UK has released a new research briefing about how carers are feeling about Christmas. They are asking for support in sharing the findings from the research. We want to do our bit and ask that you share this with your network too. We know that caring at Christmas can be a lonely and worrying time.
These are the highlights from the Carers UK findings:
Worryingly, carers told Carers UK they are fearing a bleak holiday. The majority (68%) are saying that they have gone so long without support this year that they don't expect Christmas to be any different. They found:
59% of carers are too worried about COVID-19 to risk seeing their family and friends this year. This means that many will go without the helping hand they might usually have at Christmas to take the pressure off.
44% said they were very worried about the fact that they will have no support.
45% said they were very worried about the extra costs. And 49% of carers said Christmas makes them feel more lonely than normal.
A resounding 81% of carers said they wanted to go into the New Year with a clear sense that the government values carers and will provide more support and recognition.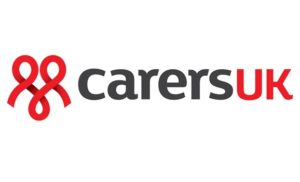 We and Carers UK know that many carers are really worried about Christmas this year. If you know a carer who might need support, please let them know that Carers UK is providing the following support over the Christmas period:
Furthermore, Carers UK are calling for the government to immediately review carers' breaks services to ensure carers can take a significant break over the winter. They also want to see the government increase the income of carers entitled to Carer's Allowance, and longer term, for the government to put in place a New Deal for Carers.
It also shows that some consideration is needed about the services and support that are continued over the Christmas period. Carers told Carers UK that they wanted help with the dog walking, for support for a non-English speaking mum, and for someone else to cook a hot meal so they didn't have to for once. This shows that there is also more potential in community and neighbours, alongside other services.
We thank everyone for sharing this important information. We know that caring at Christmas is lonely and worrying. So, carers – please don't forget to book your free break with us.