We are delighted to introduce to you our new team member, Fran Soanes. Originally from Bury St Edmunds in Suffolk, she joins us bringing her expertise in data capture and administration and is managing our holiday cottage bookings for unpaid carers. Her role is very important to us as she helps manage the data we need to capture to manage our small charity. She joins us at a time when our services are in increasing demand and we are looking to grow. It's great timing. Please meet Fran our new team member…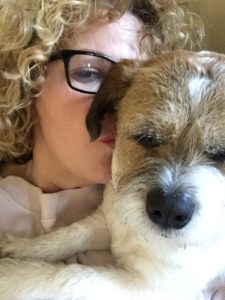 A little bit about Fran
Fran moved from Bury St. Edmunds when she got married in 1985.  With her husband, they lived in Colorado, USA for a while before returning to live near Peterborough in a market town called Oundle.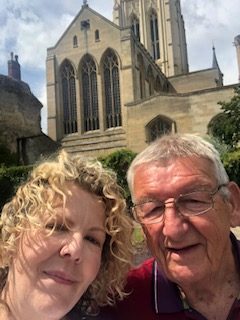 It's here that Fran met Tara, Founder of After Umbrage, over coffee after walking their dogs, Maggie and Ludo. Regular visitors to Beans Coffee Stop, Oundle, it didn't take long before they got talking.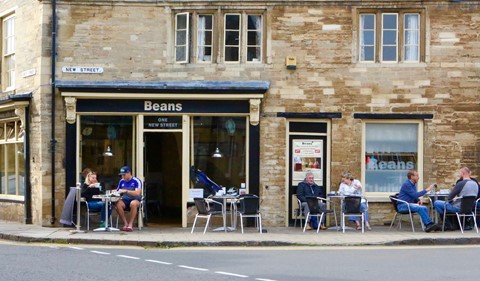 Timing is everything
"Late last year my husband semi-retired and my role in our business lessened. Around this time, Tara and I had lunch as we had become friends. She mentioned she needed some help with admin. I've spent most of my working life in administrative roles and have supported my husband in his four businesses. Immediately, I offered to help and am delighted she accepted."
What do you love about being part of the team?
"I was honoured to be accepted into such a worthwhile and kind charity. I felt an instant connection with the carers, who put their lives on hold to look after a loved one. Their dedication, selflessness, and compassion are so humbling," said Fran.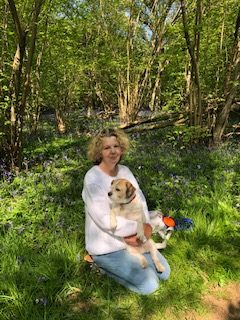 "I have personal experience of the life of a caregiver as I grew up with my grandma who looked after her mother, my great-grandma. Later my mother cared for my grandma and very recently two of my closest friends cared for their very ill spouses. The emotional and physical toll it takes is something not easily quantifiable but is nonetheless very real."
"I love being part of After Umbrage. I have met a group of lovely people who have welcomed me into the After Umbrage family. Their kindness and dedication is a true reflection of our founder, Tara, and the ethos of the charity."
If you could make one wish for After Umbrage, what would it be?
"My one wish for After Umbrage is to obtain more name awareness." This would help to bring about more funding to allow us to move forward and help even more of the heroes who care!" said Fran.
Stronger team
With Fran we feel stronger. We are confident we are capturing accurate data that we use for reporting, funding applications, and much more. It's also such a busy time as we manage cancellations and re-bookings due to the pandemic and changing government guidelines. Fran joins Tara Belcher, our Founder who also works tirelessly for the charity as a volunteer and trustee. Also on the team we have Cath Nicholls who is on-site at Kingham Cottage. Finally, the fourth team member is Tracy Wilkinson who is responsible for marketing and fundraising.
Fran brings a lot to the party but most importantly, her values are a great match with ours. We think this is why our team, though small, is so strong.