At After Umbrage we've got a wonderful team of people who give up their time to make sure that we achieve our mission… To provide care for carers. You've met our Founder Tara, and now we thought it was about time we introduced you to the other people behind After Umbrage…
First up, our lovely Marketing Manager, Tracy.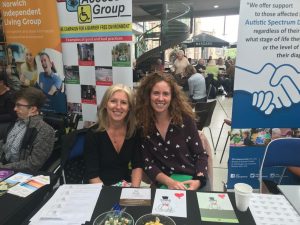 Tell us about you!
Married with two sons in their early twenties, I live near Cambridge in a village called Hilton. I've been lucky enough to work in a field that strongly reflects my interests in life: human behaviour and wellbeing. In fact, wellbeing is the bridge that holds my charity and corporate work together. It gives me great personal pleasure when I witness the impact of my work and it's a key driver in taking After Umbrage forward.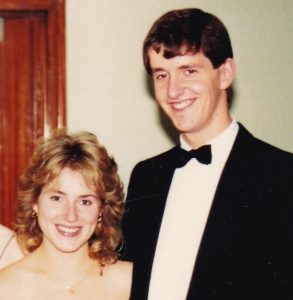 How and when did you first hear about After Umbrage?
I met one of the trustees of After Umbrage, Fiona Kerr, two and half years ago at a charity training event in Huntingdon. We shared interests and experience in the charity sector. We talked about After Umbrage's need for marketing, specifically to raise awareness so that more carers could enjoy a free break at Kingham Cottage. I offered to help and have been part of the team since May 2017.
How did you get involved with After Umbrage?
Once I'd met Founder, Tara Belcher, I knew instantly that I'd enjoy working for the charity. Her story is compelling and I admire her drive to soothe carers with respect and understanding. The work has been a pleasure from the off and it's great that we have been awarded funding to continue our important work. We are looking for more funding this summer to help us continue into 2020 and beyond.
Why did you get involved with the charity?
I could see clearly how I could make a difference with my experience and applying my expertise to such a strong charity model. And I was motivated to help Tara sustain her vision of having a cottage in every county so that carers had choice and availability. The value of free breaks for carers who demonstrate daily devotion to their loved ones and commonly put themselves – their physical and emotional health – last was clear to me.
What is your role at After Umbrage?
I am Marketing Manager for After Umbrage and my role, initially, was to run an awareness campaign to tell carers they have this opportunity for a free break in idyllic surrounds. We have been creating a referral network across England of Carer Support Organisations (CSOs) such as The Carers Trust and Family Voice. The network also includes fellow charities such as hospices and charities serving carers, just in different ways to us. We have 120 active referrers and many more who know about us. This year we are delighted that Kingham Cottage is fully booked with carers for the first time. And we only opened the cottage doors in January 2015. Moving on to next steps… we have some exciting times ahead.
What does After Umbrage mean to you?
That's really hard to put into words.
I'm always thinking about ways I can make a difference and help keep After Umbrage sustainable. Recently, Tara and I have been working on a growth strategy which is both exciting and challenging. We recognise we need some help and are actively looking for mentors who can help us reach cottage owners across England. We are hoping to increase our cottage portfolio, and hence holiday availability for carers, to include spare capacity at privately owned cottages. If you know someone interested in becoming a partner in this way, we'd be delighted to talk. Please do get in touch via tracy@afterumbrage.org.uk.
What do you love about being part of the After Umbrage team?
We all enjoy what we do and it shows. Everyone is very clear about their role and thus their important contribution and Tara makes us all feel valued. Her passion is infectious and I think we all benefit from that.
If you could make one wish for After Umbrage what would it be?
To give more carers a free break.
I'd like to do this by adding more cottages to the After Umbrage portfolio! And also building a network with people who own cottages across England. People who understand the challenges carers face and want to make a difference in an After Umbrage kind of way. By giving their spare, unused holiday cottage availability to carers for free. We would make it easy by managing the carers' bookings and creating a system that was transparent, secure and legally protected for all parties.