We warmly wish you a very special day on International Day of Happiness and share our thoughts and findings with you. We love this infographic giving you ten tips for happier living. Which ones do you embrace?
Naturally, this topic is a hot one today and we love how these tips give us all an extra degree of control over our personal happiness. What's more, sharing it with your loved ones today will give them a free gift of knowledge too.
Interesting, isn't it, that the first on the list is Giving. We've been looking into this a little further for you to understand why giving is so good for you.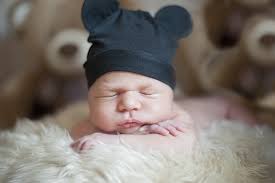 According to studies, the benefits of giving are many fold: you sleep better at night which affords many great side effects in itself such as boosting your mood, alertness, energy and productivity. And research studies confirm that giving and with it having a purpose outside yourself is good not only for your mental health, it's also good for your physical health, longevity and even your genes.
Some studies have tested memory, executive function and cognitive function. People with a greater sense of purpose, no matter what age or education level, scored better on these measures than people with less purpose.
Would you like to be further convinced?
Mahatma Gandhi is quoted as saying, "The best way to find yourself is to lose yourself in the service of others."
We appreciate how hard some days can be for carers. Our Founder, Tara, knows how frightening and challenging the experience can be. She went through it with both her parents. Tara and our beneficiaries know very well how it feels to 'lose themselves in the service of others'.
A gift for you this International Day of Happiness
In the spirit of giving, did you know that there are a number of #NHS approved apps to help you manage and improve your wellbeing? You can find out more here: http://ow.ly/z2O330iPkBy
We wish you a happy day.