Atiq Hassan felt pulled towards After Umbrage. 'It is because the charity understands that caring for a loved one is very emotional and difficult', he said. 'I was drawn to After Umbrage like a magnet.' 'Our stay at Kingham Cottage was wonderful.'
Atiq, originally from Karachi, Pakistan is a registered carer for his daughter who is now 25. Five years ago, from out of the blue, his daughter was suddenly hospitalised. She experienced what can only be described as a mental meltdown. Consultants and psychotherapists attended her but, unfortunately, had no explanation as to why. Why then? Why her? Sadly, his daughter remains very ill. Consequently, she needs one to one care.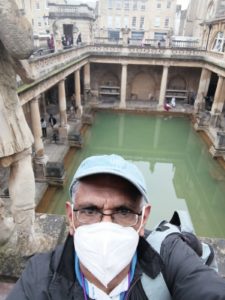 'It is just very sad'
'It's had a huge impact on all the family'. Atiq and his wife, who live in Bradford, West Yorkshire, have two children. Their son graduated recently from university with a degree in Information Technology and digital security. Pleasingly, they all enjoyed a stay at Kingham Cottage this summer.
Used the cottage as a base and a stop over
Cleverly, Atiq and his family combined a stay at Kingham Cottage with a trip further south to St Ives in Cornwall. It helped break the long journey from Yorkshire and afforded lots of great days out.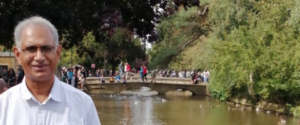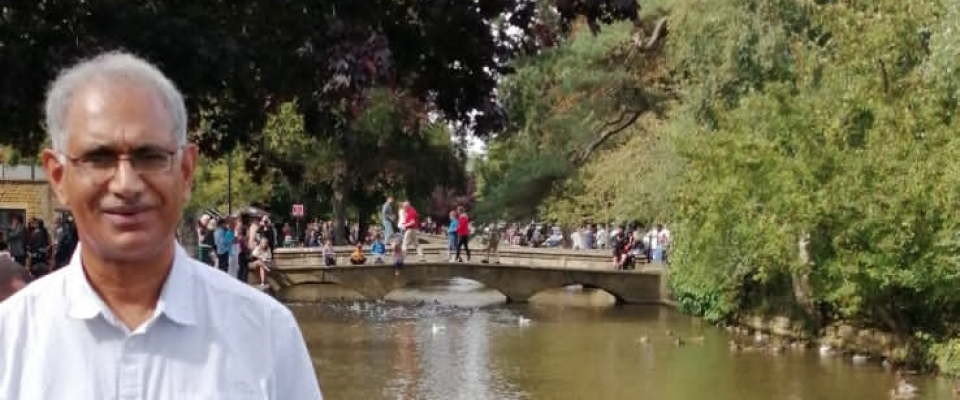 From Kingham Cottage, they explored Longleat Safari Park, The Roman Baths, Pulteney Bridge, and The Royal Crescent. They ventured further afield too. They drove to The Cotswolds where they visited Arlington Row in Bibury and Bourton-on-the-Water. Near the cottage, they enjoyed the natural beauty and experienced much joy and happiness photographing sunflowers and scenic panoramas. Atiq said they all felt excitement and happiness spending time together in such a beautiful place.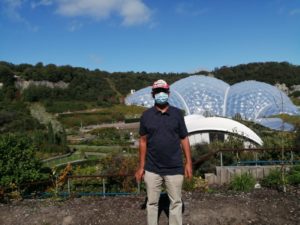 Whilst near St Ives, they were able to visit the Eden Project – a much-wanted trip for them all. What's more, they saw dolphins during their boat trip to Seal Island, probably one of the most popular things to do during a visit to Cornwall.
A welcome break
All this was a very welcome break from the difficulties, worries and exhaustion of caring for their daughter. Ordinarily, day to day life can be challenging yet Atiq and his wife, a Senior Occupational Therapist, squeeze much into their busy lives.
Atiq gives a voice to BAME communities
Let us tell you more about Atiq. He fits a lot into his life. To start with, he has a degree in Business Studies and is on the Bradford University Expert Panel for Dementia. In this role, he gives a voice to BAME (Black, Asian and Minority Ethnic) people helping to instill culturally appropriate language and processes. He runs workshops and gives talks for many hundreds of people representing equality and raising awareness of the cultural differences across communities. So then, in 2015, Atiq was awarded the International Dementia Awards Dementia Leader of the Year by the Alzheimer's Society. Today, he continues giving advice on research involving people from community groups in the Bradford area.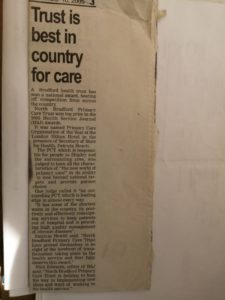 There's more too… Atiq was the Non-Executive Director for the Primary Care Trust for three years from 2004. During his time, the trust was twice voted the best in the country for which he is understandably very proud. Interestingly, the award was made because the trust has some of the shortest waiting lists in the country. In particular, it is positively and effectively redesigning services to keep patients out of hospital, and is improving high-quality management of chronic diseases. The trust was right at the forefront of transformation taking place in the health service.
Love of the Yorkshire Dales National Park
Outside public life, Atiq is an avid walker and lover of unspoiled natural beauty. He's trekked The Lakes, Snowdonia, and Kinder Scout on home turf. Further afield, he's enjoyed Machu Picchu and the Inca Trail. It follows that he's very active for the Yorkshire Dales National Park Authority as an independent member. His aim is to raise awareness of the wellbeing benefits of walking and enjoying the great outdoors.
Understandably proud yet humble
Understandably, Atiq is proud and humble. For example, one brother was a personal advisor to Prince Charles for the Prince's Trust and another is a nuclear scientist. A third brother is a brain surgeon in America. Consequently, we shouldn't be surprised by Atiq's passion and enthusiasm for positive change. It follows that he devotes such energy to helping his community be better understood. It's in his blood. We love how he describes being drawn to After Umbrage like a magnet. We are delighted, therefore, that we could do one small thing for his family when he does so much for others.
A short note. For cultural reasons, Atiq does not wish the names of his family nor photographs to be published. Thank you for understanding.