This is a special week of the year that we down tools and shine a light on Children's Hospices. It's time to celebrate the amazing work they do for tired Mums and Dads. The work they do for brothers and sisters who are feeling angry, lonely, or confused. And, for the whole family during the last moments of a child's life. Children's Hospice Week helps raise awareness and much-needed funds for these wonderful charities.
Children's Hospices refer many families to us. In turn, we welcome them to Kingham Cottage for a free 4-day break. They can return up to two more times including during the first year of bereavement. So, this is a fine opportunity to thank them.
We provide care for those who care and rely on our referral network to be our eyes and ears. By that we mean that, the beneficiaries of Children's Hospices become ours. They know the Mums and Dads that need that little bit of extra support. And they put us in touch.
Star Referrer
Our star referrer is Bluebell Wood Children's Hospice which is near North Anston, Sheffield. Over our short history of five years of providing carer holidays, we have had 13 families referred to us from Bluebell Wood Children's Hospice.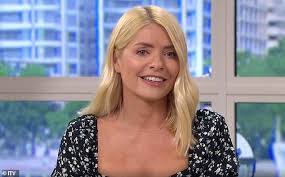 Not far behind Bluebell Wood Children's Hospice is Together for Short Lives. They too have referred their carers to us for 4-day breaks. Their Patron is TV Presenter Holly Willoughby. As you may know, Holly explains what Children's Hospice Week is and its purpose. Furthermore, she highlights why children's hospice services are such a lifeline to families whose children have life-limiting conditions.
120 charities and GPs in our referral network
Our referral network is our link to carers. It is our route to meeting new beneficiaries. We value every connection we have with hospices and charities such as Carers UK and Caring Together and rely on their referrals.
Hats off to them all!
So this Children's Hospice Week we remind our connections to think of After Umbrage as a nice conversation to have with their families in need of a free break.