Welcome to this photoblog showing our fundraising efforts for cancer-related causes and carers. Last week, teams from two small charities gathered to walk for charity. After Umbrage and The Mintridge Foundation combined forces to raise funds for The Malcolm Whales Foundation to benefit cancer-related causes. In turn, due to our partnership with The Malcolm Whales Foundation, we will receive £1 for every participant in the Non Dorset Walk.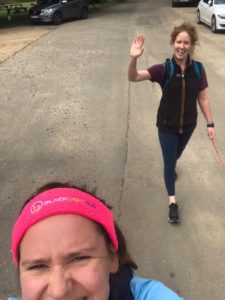 Three charities connect for cancer-related causes
Since 2009, The Malcolm Whales Foundation has raised £255,000 by mobilising 1227 participants to walk 46,400 miles for cancer-related causes. The purpose of the foundation is to help relieve sickness and to promote the good health of children suffering from any form of cancer. They do this by walking – The Dorset Walk in July. Of course, this year has been different. As you'd expect, the Non Dorset Walk has still gone ahead but with social distancing.
Our walking partner and fellow charity
After Umbrage and The Mintridge Foundation are linked due to the close friendship of the two founders, Tara Belcher and Alex Wallace. Furthermore, their purpose is well aligned too. The Mintridge Foundation is a charity dedicated to enhancing life skills in young people through sport. They provide a support network for young people by harnessing the power of positive sporting role models. The Non Dorset Walk gave these small charities an opportunity to connect with people whose lives have been impacted by cancer and to raise much-needed funds.
Day One – East of Oundle and Ashton in Northamptonshire
12 miles of beautiful Northamptonshire countryside became the backdrop for exhilarating day one. Camping followed, which, to be fair, was loved by some but not by all. Lack of sleep isn't great with 14 miles of day two lying ahead. That said, spirits were high.
Day Two – Thorpe Waterville, Trapston Lakes and the River Nene
The evidence is clear. Without doubt, the refreshment pit stop was needed to re-charge batteries to kick start the Nene Way walk. It worked wonders.
Day Three – Grafham Water
Three new team members – Jo, Sally and Tracy – and two dogs joined the group on day three. Undeniably, the excited dogs set the fast pace for the nine mile Grafham Water circuit. We completed the walk in under 3 hours. Sadly, the rain stayed with us from the 200 meter point for all nine miles. It made for a damp lunch break. Understatement alert!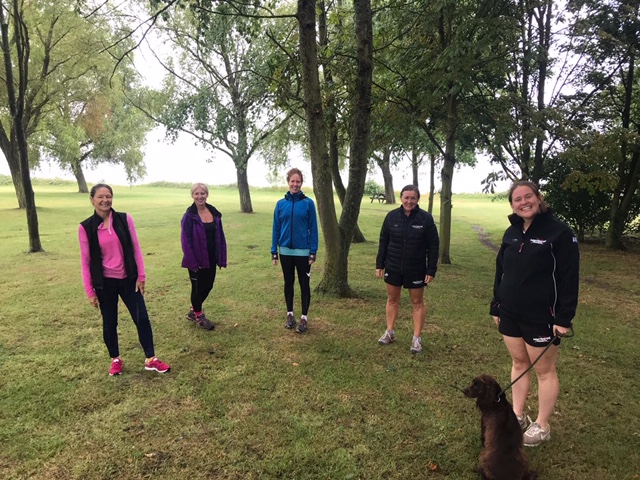 Mission Accomplished
Collectively, we walked 40 miles, experienced sun, wind and heavy rain, camped, laughed and hurt our feet. That said, we've very fond memories of the Non Dorset Walk, the picturesque scenery and the stronger bond between the three charities. With enthusiasm, we look forward to the final result of the collective effort that The Malcolm Whales Foundation will publish after this weekend of walking.
Thank you
The Mintridge Foundaton and After Umbrage say a massive thank you to The Malcolm Whales Foundation for choosing them to partner with this year for the Non Dorset Walk. It's been great.