After Umbrage is proud of its cottage just two miles outside the City of Bath. It caters well for city and countryside lovers. In fact, Bath has much to offer visitors. Here, we give you a flavour of what we love to do near the cottage and share information to help you plan your next visit.
The City of Bath
Wellbeing is at the heart of both After Umbrage and the City of Bath. It has been a wellbeing destination since Roman times. The ancient Roman Baths and the thoroughly modern Thermae Bath Spa both draw visitors. The list of highlights includes independent shops, a compact city of culture, Jane Austen style architecture including The Cresent and the circus, all surrounded by picturesque Somerset countryside.
We start our list of favourites near Kingham Cottage
Just a short walk from the front door is Darling Deli Kitchen. From delicious home-cooked food to eat in or takeaway, breakfast, Saturday Brunch and bespoke catering, you'll find it all at Darling. There is much to draw you to their front door on The Avenue, Combe Down. Our personal favourite is the breakfast roll as you can see.
Nearby Walks
The Combe Down Two Tunnels is a must-visit. It is relatively flat walking with views of Bath's Georgian crescents before you head to the countryside on the four-mile stretch of the disused railway line. At over one mile long, the Combe Down tunnel is the longest cycling and walking tunnel in Britain. The walk is scenically varied and takes about 2 hours.
For the more adventurous, there is a lovely and very easy walk which starts in the beautiful historic town of Bradford-upon-Avon. It follows the Kennet and Avon canal along its towpath following a beautiful steep-sided valley, crossing the river Avon twice on aqueducts. The canal is elevated above the river, giving nice views throughout. The walk finishes in Georgian Bath.
Beyond Bath
Beyond the city there are attractions like Stonehenge, Avebury and Longleat Safari Park. Many of our beneficiaries have enjoyed family days out there as well as Bowood House and Gardens. For now, access to Bowood is exclusive to season ticket holders so do your research before setting out for the day. There is much to entertain all ages there in the gardens and adventure playground.
Back to the City
Where to start? Bath is a compact city that has much to offer visitors. We recommend two informative websites: Visit Bath and Total Guide to Bath. The latter is particularly up to date given Covid-19. It will give you details about what attractions are open and which events are upcoming. If you are looking for a circular walk around the centre of Bath this will help you plan your activities. Our favourites are Bath Abbey and St Michael's Place. But it's best if you choose your favourites.
For Foodies
We can't end a blog about talking about food can we. There are so many lovely restaurants, pubs and cafes to choose from. Our favourite for dinner is Clayton's Kitchen where you can enjoy a Mediterranean style menu. And Cafe Lucca needs a mention. It has won the best cafe / restaurant in Bath Award and has become very popular with locals and visitors from breakfast through lunch and afternoon tea. The cakes are amazing.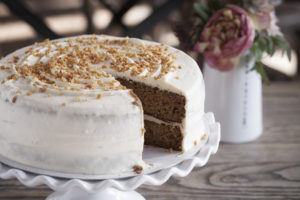 After Umbrage wishes you a wonderful stay at Kingham Cottage and we hope you love the area nearby as much as we do. Do let us know your favourite finds and we can share them with beneficiaries who have yet to experience the caring magic of free break at Kingham.