Does your business focus on employee wellbeing? Are you wanting to help communities thrive? Do you want to discover shared solutions to community issues? Is partnership working to achieve this being considered? Do you admire charities with strong business models that traverse both the business and charity sectors? If 'Yes' is your answer, then there are two charities that can help you. These are two charities that demonstrate synergy benefiting businesses.
Common ground discovered
Collaboration between charities isn't uncommon. In fact, After Umbrage relies on a network of 140 organisations that introduce unpaid carers to us. Once referred, their carers become our beneficiaries. Examples of such are The Brains Trust and Sue Ryder St John's hospice. Every day, we are on the lookout to discover common ground. Recently, we uncovered a new connection that might also benefit you – a growing number of business connections.
Evolve is a mental health charity providing affordable counselling and related services. These services are for organisations and for those in the local community who either can't afford to pay market rates or wait for a GP appointment, ensuring a lack of funds is no barrier to getting help. Recently rebranded Evolve Counselling is a charity that has three key factors in common with After Umbrage that benefit businesses.
Buy services and sustain charitable work
Indeed, if you book a break at Kingham Cottage, the charity holiday cottage near the City of Bath, you do so, knowing that 100% of the proceeds go to providing FREE breaks for unpaid carers. Likewise, when you buy services from Evolve – general counselling, stress management training, mental health awareness, wellbeing reviews, or bereavement support – all profits go directly to their charitable work. Namely, providing their services at the price people can afford. Sometimes this is as little as £5 a session.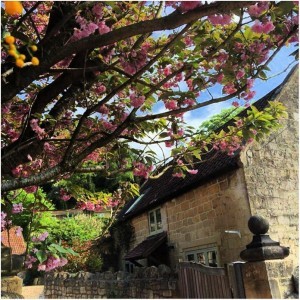 Professional services and support for employees
Our two charities, After Umbrage and Evolve also provide professional services to HR professionals. In a way, we both help people working in Human Resources have difficult conversations with their employees. After Umbrage offers support for employees who have caring responsibilities* at home. They can have a free break at our holiday cottage. Similarly, all of Evolve's counselling members are qualified BACP, UKCP or NCS registered members, working to BACP standards and codes of ethics and practice, and are fully supported and supervised. They provide professional counselling services to employees in need of support on a wide range of issues including stress, relationship problems, career or work:life balance challenges, anxiety, feeling depressed, and more.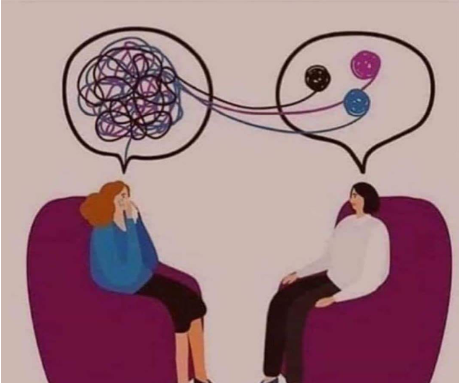 Collaboration and Corporate Social Responsibility
Experienced collaborators, both After Umbrage and Evolve Counselling can be great partners for businesses wanting to help communities thrive. Many organisations are focusing on paying it forward. Connecting with others who are passionate about strengthening partnerships. They seek to discover shared solutions to community issues. Working with these two organisations is a great step towards achieving these goals.
Philanthropy and good business combined
Giving to charity doesn't have to be one-way traffic. Indeed, both Evolve and After Umbrage would rather the relationships they build be based on mutual benefit. A win: win if you like. Both charities are proud of the quality of the work they do in both sectors. These two charities demonstrate synergy that benefits businesses. And, we seek to build new connections with businesses too. To that end, please contact Heather Knapp at Evolve Counselling and/or Tracy Wilkinson at After Umbrage to have an informal chat about working together to support your business AND the communities each charity serves.
* Carers who are caring for loved ones living with a life-limiting condition such as cancer.