A New Year, a new beginning. Is it also an opportunity to reflect on last year?
Much is said about the benefits of mindfulness to our wellbeing and we'd like to share with you an approach that we take that might help you too. We ask ourselves four questions, as a daily practice if we can.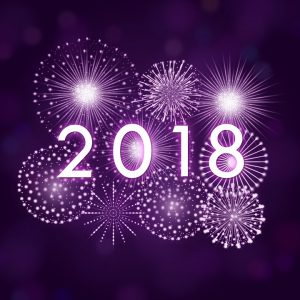 What are we proud of?
After Umbrage is proud that last year we continued to offer free breaks at Kingham Cottage so that those who take care of loved ones with life limiting conditions may have the break away that they truly deserve. We have been talking to some of our beneficiaries and their stories inspire us to keep going even when we have limited resources available. You can see these stories here as blog posts that we update from time to time.
What did we enjoy doing?
Last year two of our team, Tara Belcher, our Founder and Tracy Wilkinson, Head of Marketing Communications, met the carers in Cambridge who dropped into the Carers Trust Cambridgeshire Peterborough and Norfolk (CTCPN) twice monthly meet up. We delivered a wellbeing talk for carers helping them learn tools for looking after their personal wellbeing, something many carers give little priority. We enjoyed laughter and tears and made lots of new friends. We're going on a mini tour of Cambridgeshire this Spring giving more wellbeing talks in Huntingdon, St Neots, Peterborough and Cambridge.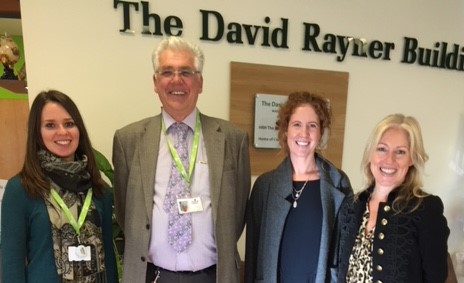 What is the one thing we must do to be successful?
With funding from The Big Lottery we are running an awareness campaign of our charity so that we can help more carers. We are making connections with hospices, GPs and like-minded charities like us who are in daily contact with carers. We are telling everyone we know about After Umbrage and our free breaks for carers. You can help us spread the word too – by sharing our blog posts and getting people to sign up to our newsletter. We are a small team and really appreciate your support… which leads nicely to our fourth and final reflective question.
What are we grateful for?
We are thankful and appreciate the support that hospices, GPs, charities in the caring sector and our friends and families give us daily. We have energetic friends who run the Bath Half Marathon, volunteers who organise our fundraising ball every other year and countless letters of thanks from our carers who enjoy free breaks at Kingham Cottage, some of whom are ambassadors of ours. Each one of them is amazing.
This is our way of telling you a little bit more about our work at After Umbrage but these four questions can help you look after your wellbeing too. Why not devote some quiet time to thinking about your answers at the close of each day? Research tells us that practicing gratitude alone can have an enormously positive effect on our personal wellbeing.
Wishing you health, happiness and kindness today, throughout 2018 and beyond.