Welcome to our first guest blog. We are proud of our relationship with Classic Cottages. The team there promote Kingham Cottage to paying guests, helping us raise money to keep the cottage available for carers for no fee.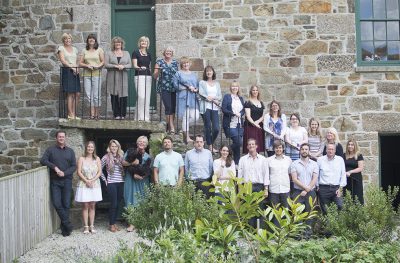 A relationship with special meaning.
Working alongside After Umbrage to market beautiful Kingham Cottage is not just a professional relationship, but a pleasure for us here at Classic Cottages. For me personally, as the Property Manager for Somerset, this opportunity has added special meaning to my work and I hold the charitable mission dearly in my efforts to build on bookings each year.
It's an ethos that fits well with our family company as we run an in-house scheme whereby individual cottage owners can offer stays to those in need and so we are pleased to be on the same wavelength as After Umbrage in making a little difference that matters a lot.
Kingham Cottage is the perfect place to step away from the everyday and take time out to truly relax. This beautifully, renovated, detached stone cottage offers the best of both worlds; the setting is peaceful and rural, a tranquil idyll with panoramic valley views yet it is only two miles from the historic city of Bath. There is a warmth of character about this cottage that helps you feel at home the moment you arrive and the high standard of fixtures will leave you wanting for nothing. But do venture out; there is a village pub within walking distance or treat yourself to a full day's shopping around the striking architecture of Bath before relaxing back at Kingham Cottage and just admiring the views.
We love the comfort and friendliness of this cottage and are proud that we could welcome it into our portfolio of handpicked holiday properties.
Anna Hamlyn, Property Manager, Classic Cottages
If you would like to stay at Kingham Cottage as a paying guest please follow this link for more information and availability.