Hello 2020 and hello Friends and Beneficiaries of After Umbrage,
What does a New Year and a new decade mean to you? Lots of things no doubt.
A new beginning. A chance to learn a new skill. A new focus. The opportunity to develop a new habit – like dry January. Perhaps break a bad one, being hard on yourself, for instance.  Is it a time to reflect on all the healthy and happy ingredients of last year and do more of that? The list goes on.
For After Umbrage, it means the chance to start something new. And with enthusiasm, we announce the launch of our new online community forum.
Welcome to our online community: Family Umbrage
This is where we chat about all things that matter to friends and beneficiaries of After Umbrage. This is a private Facebook group. It means that all members will be authorised by After Umbrage. The public will not see any messages. This is because we want to make it a safe place to connect with our community.
It's a place to share stories – of caring, of endless hospital visits, of challenging medical regimes and of resilience. Also, we'd love you to talk about your personal tips for places to go near Kingham Cottage – the city of Bath and the nearby countryside, for instance. You might like to share ideas for great places to eat – cafes, pubs and restaurants. Places of interest that made you especially welcome.
We'd particularly like to encourage you as a family of beneficiaries to share your stories of caring for your loved ones – the highs and lows – much like we do on the After Umbrage blog from time to time. It is our hope that this will be a supportive environment for all beneficiaries.
In short, it's our private community of like-minded friends, supporting one another, just like family. That's why we are calling it Family Umbrage.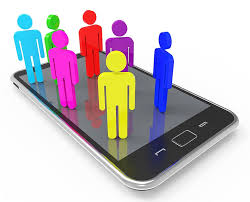 Why have we chosen Facebook to host F
amily Umbrage?
A small charity like After Umbrage is not cash rich and every expenditure is evaluated closely. Choosing a Facebook Group gives us all the advantages of the cost effective platform that Facebook enables without the development costs that we'd otherwise incur should we create a forum from scratch.
What this means to beneficiaries?
It is our hope that Family Umbrage will be the place for beneficiaries to connect with other After Umbrage Beneficiaries and like-minded people in our community. We want to help overcome the geographical challenges we all face. Some of you live in Doncaster and Dover, Norwich and Nottingham. It isn't easy to get together physically. But now there is nothing stopping us getting together digitally. This safe online space is for you to chat, share highs and lows, tips and recommendations, places to go and avoid near Kingham Cottage.
Your invitation is coming to your email inbox
So welcome to Family Umbrage. Beneficiaries and friends of After Umbrage will receive their personal invitation to become a member in the coming days. Please look out for it in your email inbox.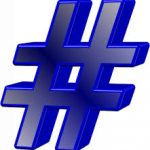 A new hashtag #FamilyUmbrage
We look forward to chatting over there. When we do, it might help to use this hashtag #FamilyUmbrage to raise awareness that this online community is available for beneficiaries and friends of After Umbrage. All new members are invited by the After Umbrage Team. If you have someone in mind, who would like to join our community, do let us know with your thinking behind it and we'll gladly invite future beneficiaries to the group.
Looking forward to chatting to you soon at Family Umbrage.