The work of After Umbrage is sustained by fundraising. This is all down to the wonderful support of friends, fellow charities and of course, The National Lottery Community Fund. It feels right at Christmas to thank you all for your dedication as it means so much to our small team. More than that though, it helps us make a difference to our carer beneficiaries and their families. Fundraising to help carers is very important.
Can you help us sustain this fundraising effort into 2020?
Here are some ideas.
Make a donation to help carers
One easy way is to follow Natasha's example and donate a monthly contribution via our website. Across the top of every page of our website is a button that says, 'To donate click here'. It's as simple as that. Natasha is a school friend of our Founder, Tara. Living in Bath, she wanted to support a local charity. For every £100 donated, we can provide a free overnight stay for a carer at Kingham Cottage. As  you can imagine, a few donations can make a big difference.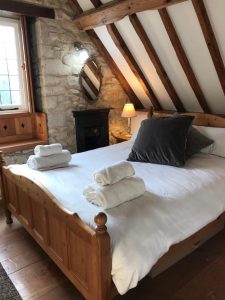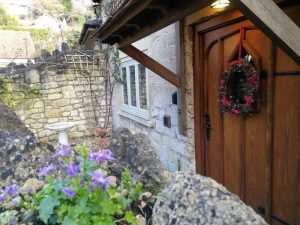 Stay at Kingham Cottage to help carers
Talking of Kingham Cottage, don't forget you can book a holiday there via Classic Cottages. And every penny you pay for your stay goes towards free breaks for carers and their families. We receive terrific feedback regarding the quality of the accommodation. It's an ideal location to combine all the excitement and buzz of a city break with the calming effect of being set in the heart of the countryside. The walks from the doorstep are beautiful.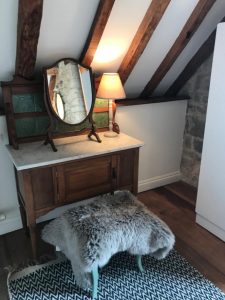 Fit 4 Change – walk, cycle or run
For those who love fitness or simply a great walk, there are lots of easy ways you can fundraise for us. Take Fit4Change for example. It's an app that raises 5p for your chosen charity for every mile you walk, run or cycle. Two of our team regularly switch the app on when they are going about their routine exercise. It's no effort. Laura Davies raises 10p every day during her cycle to work and Tracy Wilkinson walked nearly 130 miles this year raising over £6. It's easy to find After Umbrage on the app too – we are near the top!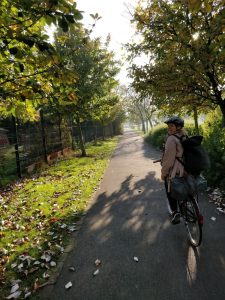 Are you a more adventurous runner?
We have an easy route for you. It's via Run 4 Charity. Thorpe Park, Farnborough, Longleat and Leicester all have half marathons or 10K events coming up early next year. All of these, and more, you can participate in and raise money for After Umbrage. You can sign up for a 2020 fitness challenge tailored to you whilst helping carers at the same time.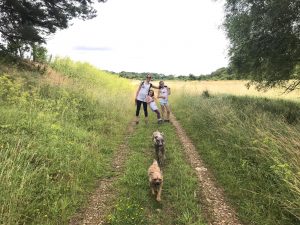 And all these fitness events can be participated in with an After Umbrage vest. Let us know when you are fundraising and we'll send yours to you.
Need more fundraising ideas? We are here to help.
More easy ways to fundraise to help carers
For those of you starved of time and less keen on fitness, you can make a difference by signing up to our monthly newsletter and sharing our blogs on social media: Instagram, Twitter or Facebook. What ever your preference.
For beneficiaries who'd like to help, drop tracy@afterumbrage.org.uk an email and she'll write up your story. It's how we engage our funders and it makes a huge difference if we can demonstrate our social impact.  Take a look at Maggie's, Vanda's and Andre's stories. You'll see how powerful they are.
So, let us thank you all for your support. You make a huge difference to our beneficiaries – of which we now have over 120 carer families who have enjoyed a free break at Kingham Cottage.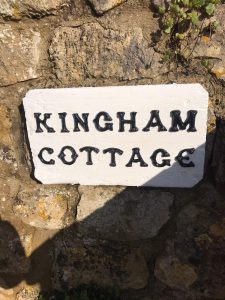 Wishing you all a very Merry Christmas and Happy 2020 from the After Umbrage Team.