In January 2017 the Jo Cox Commission on Loneliness was launched, to combat the increasing impacts of loneliness in the UK. For carers, loneliness is often one of the side effects of caring. They lose their social life, it can impact their job, their mental health and even their physical health.
Which is why we're declaring ourselves #HappyToChat!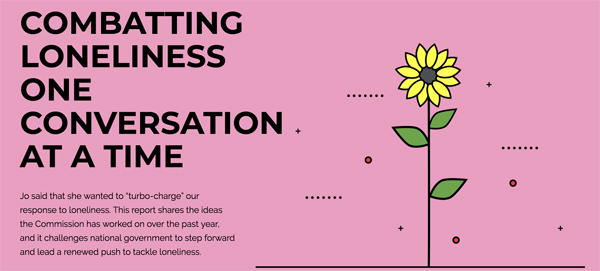 What does this mean?
Across the country, people are declaring themselves #HappyToChat in a bid to bridge gaps and put a stop to loneliness. It means we are here, and we are listening!
Is loneliness affecting you?
Don't suffer in silence. If caring is making you feel lonely, reach out to someone. A friend, family member, colleague, neighbour… they may not even realise that you're a carer! If you're feeling lonely, feel free to reach out to the After Umbrage team. We're here and we are ready and happy to chat! Whether you feel like tweeting us at @AfterUmbrage, messaging us on Facebook or emailing us (hello@afterumbrage.org.uk). Let's tackle loneliness together.
Find out more about the Jo Cox Commission on Loneliness.
Join us and declare yourself #HappyToChat.