Have you by any chance discovered you are a Quiz Genius in lockdown? Even for those, like us, not confident of their general knowledge, it turns out they are quite fun and the odd glass of wine can blur any dismal results!
Please join our Quiz for the #TwoPointSixChallenge
We have teamed up with The 2.6 Challenge and hope to raise some much needed funds in an easy, entertaining way. Like the other 170,000 UK charities, we are struggling with our fundraising due to lockdown. We rely heavily on our paying guests at Kingham Cottage.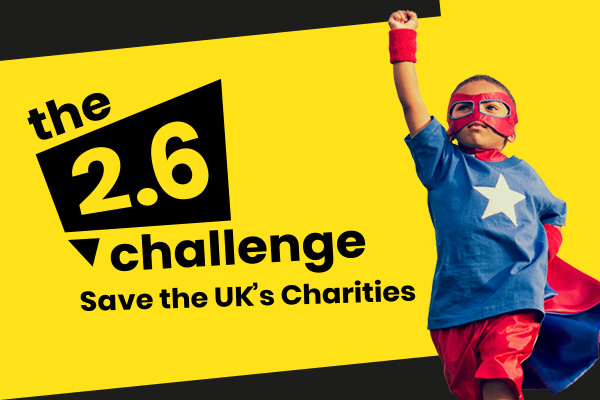 The 2.6 Challenge is a collaborative mission to help save the UK's charities starting on the day the London Marathon would have been – Sunday 26th April. Hence the link to 26 and 2.6 and any fun activity based around this.
We know that once this is over, Carers will need a break, even more than ever, and we are determined to be able to open our cottage doors to them. So it would be amazing if you could help us make this happen.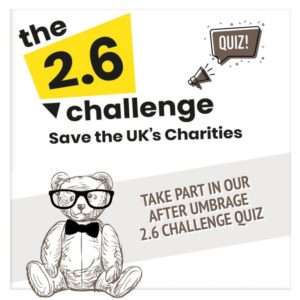 The idea is simple: A quiz for the #TwoPointSixChallenge
We supply the quiz (Q & A) and you gather a team – at home and via Zoom or other digital means of preference. You enjoy the quiz, share your group photos on social media tagging as we describe below (this is one of the important parts to ensure we earn funds) and that's it. Oh, yes, there is the small matter of each team member donating £2.60 to After Umbrage. Okay with that?
Next steps are super easy:
Quizzers/Quiz masters message us for the questions and answers via hello@afterumbrage.org.uk. There will be 26 questions.
All team members donate £2.60 through our Virgin Money Giving fundraising button below. We will share it on Social Media too.
Enjoy the After Umbrage quiz questions.
Take a pic of your team and tag #AfterUmbrage and #TwoPointSixChallenge.
Done, you are amazing. THANK YOU!

Our challenge starts on the 26th April and runs for a week to Sunday 3rd May. Whenever you are free, we will send you the questions or you can incorporate it into a planned quiz, it will save having to google questions.
Any questions, please let us know.
We look forward to sharing the After Umbrage Quiz with you.
Tara & Team Umbrage
Feel free to share!