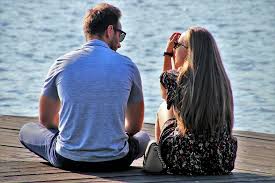 We talk to our beneficiaries all the time – to see how we can help them, to learn about the real benefits a stay at Kingham Cottage brings and we are keen to understand our social impact. Don't get us wrong… we know we make a difference as it shows in every communication we have with our carers – and on their faces – but we are constantly on the look out for lessons to be learned and ways of raising more funding so we can continue our work.
Recently, we asked what the benefits were of staying at Kingham Cottage and the three most common answers were:
to feel connected with my loved one(s) who stayed at the cottage with me
to improve my physical health by going for walks, sight-seeing, exercise in the countryside and more
to enhance my emotional health as there is no stress or anything to be anxious about whilst staying at the cottage
Over a third of people said they felt a real sense of gratitude for the free break from After Umbrage and a third said they valued the chance to sleep, rest and restore their energy. In their words, a 'bit of me time'.
We then asked, 'What were the most important benefits of your visit?' and these are the results:
50% ranked 'to improve my physical health with lots of walks in the countryside, sight-seeing and time outside and more' as the most important benefit.
40% ranked 'to reconnect with the loved one(s) who joined me at the cottage' as the most important.
33% ranked 'to enhance my emotional health by reducing the stress of day to day caring duties for a short time' as the most important.
When asked, 'How would you describe the impact on you of your stay at Kingham Cottage?' we were delighted to be told :
An ever-lasting memory of us as a family and a lovely break to get away from all the stress of hospital appointments and daily life.
It was an amazing "gift": peace, lack of worry and 'me' time. There are no words to explain the luxury of not having to actually do anything unless you want to. Add to that the charming cottage and surrounds. Heaven.
Refreshing. Time with my wife. Enjoy one another's company in a lovely environment at the cottage and in Bath itself.
A huge boost to me, more energy, a feeling of not being so alone, knowing you provide this invaluable break in the most beautiful place. Felt not as down or depressed as before, came away with an amazing feeling of hopefulness and happiness.
It's no wonder we keep grafting to ensure the doors of Kingham Cottage stay open to carers. Please help us reach more people in desperate need of respite by sharing this blog post, telling them about us, that our referral form is easy to download from every page on our website and inviting them to sign up to our newsletter.
Thank you!