These are very worrying times. They have resulted in huge changes in the way we live and work to keep us all safe during the coronavirus outbreak. We are in this together and we hope you feel some comfort from that. Indeed, comfort has been the focus of After Umbrage since our outset in 2013, and today is no different.
So, Kingham Cottage can't comfort carers at the moment but we have other ways that we are working towards providing that care in different ways.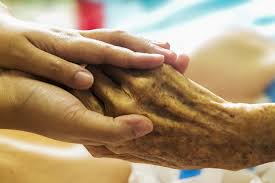 Our focus is on:
Community
Ensuring our beneficiaries, our team, our carer support organisations, and our supporters feel connected. We are all human and thrive on our connections with others so this is very important to maintain. We are active daily on Social Media sharing positive thoughts, photographs, and messages that help us feel together. And, we are available to chat via Family Umbrage too – our private online platform via Facebook.
Care
We will continue to look after Kingham Cottage so that it remains a lovely refuge for our carers when the government lifts these much-needed restrictions on us all.
Checking in
We will maintain regular updates even if we don't have big news. Seeking to keep the dialogue open with our community is our focus. We love chatting. And we love it when you share your news and photographs with us.
Perhaps you are learning from your children with homeschooling? Are your family walks becoming a happy routine? Have you discovered new resources for keeping well and happy that others might like to know about? For example, we stumbled upon the illustrator of children's books call Bob Biddulph. He does an online show and tell class about drawing. Well worth checking out.
What can you do for us?
Like many small charities, we will do our utmost to stay in business. We are a lean machine and are looking after everyone as best we can. There are some simple, no-cost actions you can take that will really help us going forward. They focus on shopping – food shopping too – and fitness. Let's spell them out.

Do your usual shopping via Easy Fundraising. You can help raise donations on everything you buy from groceries to health and items from your chemist. Over 4,000 retailers are linked to this fundraising service including Sainsbury's, Tesco and Morrison's.
Shop at Amazon via Amazon Smile. There is an app you can download just like the main shopping platform which means that Amazon will give 0.5% of the net purchase price (excluding VAT and other shipping fees) of eligible AmazonSmile purchases to After Umbrage. Follow this link and you can get set up: https://smile.amazon.co.uk/ch/1153922-0. Please could you also share it with your network of family and friends. Every time you shop at Amazon you'll be supporting After Umbrage.
You could join our team in a Covid Challenge too. It's easy. Turn on your Fit 4 Change app every time you and your family go out for your once a day walk, cycle or run. The miles you clock up will translate into pounds. Set a target distance to walk each week. Measure your progress and spur one another on.
We might not be able to comfort you in our usual way via free breaks at Kingham Cottage in the coming weeks but we hope this working together approach will help you feel connected to our growing community of carers and their supporters. Keep safe and well and thank you for supporting us!