There is a network of organisations in this country that supports carers – in different ways to us. We have been making it our business to get to know them.
Why?
They know the carers that we can welcome to Kingham Cottage. This way, more carers can learn about After Umbrage and subsequently feel rejuvenated after a break.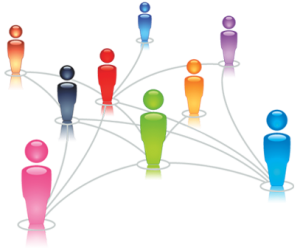 Getting to know carers via our connections
We connect with social workers, hospice nurse managers and communications teams at organisations like the Brains Trust. And these are just a few examples.
Today, we met Karin Hilpert of the Care Network in Cambridgeshire. It is a charity that provides information and advice to help people access the care, support and practical help they need. They encourage independence and develop good neighbourhood projects. Their car scheme is a great example. Carers often access their support. Karin will share details of After Umbrage with her team enabling more carers to know about us.
Re-establishing links
This month we have rekindled our link with The Brains Trust. They are the brain tumour charity that focuses 100% on support and wellbeing of people living with a brain tumour. They first referred carers to us back in 2016 and we are delighted to be in touch again.
Some of our connections arise out of the blue and St Helena Hospice in Colchester is one such example. One of their social workers got in touch to learn more about how we support carers. We are proud of the growing number of hospices who refer carers to us. We are always happy to spend time with hospice staff so they are clear about who might qualify for a free break.
Supporting carers across Norfolk
Coming up on the 10th June, we will be in a room full of organisations supporting carers across Norfolk. We are exhibiting at the Cares Information Day in Norwich organised by the Care Group Support Organisation called Care for Carers. We love their moto, 'Together we are strong". If you are local to Norwich, please do come and see us to say hello.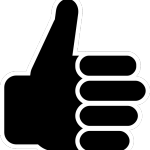 Examples of Good Practice
Early in June we are invited to meet members of The Carers Partnership Board in Huntingdon, Cambridgeshire. The role of the board is to enable carers' voices to be heard. We hope to learn about how they work across the county and how we can work together. One of their objectives is to share examples of good practice. Similarly, there is another organisation in this sector which adopts this aim: The Social Care Institute for Excellence (SCIE). We are proud to be featured as a good practice example in the upcoming carers' breaks guide. We were shortlisted alongside other providers in this sector and the information will be published later this Spring.
And last but by no means least in this short Spring Update, we are happy to be connected of Northamptonshire Carers via their social workers. They are adopting a bespoke approach to telling their carers about After Umbrage. They will be matching the need of the carer with our offer on an individual basis. Their knowledge of the carers under their care is of great value to us.
Do any of these examples remind you of a connection that you have? For example, is there a local hospice, trust, network of charity in your network? We'd love to hear from you.