Gather your ingredients for a wonderful night out in February 2019: dancing shoes, friends and family and party wear for this opportunity to attend our charity ball and raise much needed funds to continue our work caring for carers across the UK.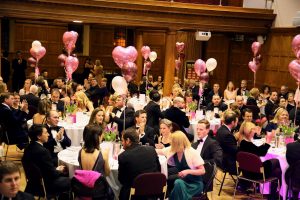 On Saturday 16th February 2019 the doors of The Great Hall at Oundle School, Northamptonshire will open to welcome you to an evening of delicious food and wine, popular music in the company of friends and family, including a champagne reception at 7pm followed by a three course meal. There will be an auction and dancing with carriages at Midnight.
The catering is being arranged by Rutland Gourmet Catering and we will have a band performing after dinner. Taking a peep at the Rutland Gourmet website will leave your mouth watering. We are delighted they are on our team this year.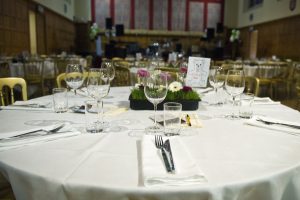 Not everyone will be able to attend. We appreciate that. But if you would still like to support After Umbrage please purchase a raffle ticket or go to our website and see the many different ways you can help us.
Tickets are £55 each and there will be tables of 8, or up to 10 if you are happy to snuggle. The tickets are available by emailing Jo Eastwood at jojo55.betts@btinternet.com. Please let us know how many tickets you would like and send a cheque payable to After Umbrage to: After Umbrage, PO Box 1310, Oundle, Peterborough, PE2 2PE. Please remember to inform us of any dietary requirements or access needs.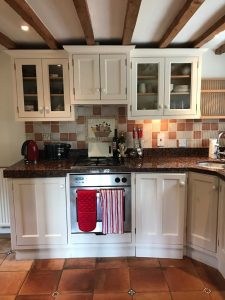 Our last ball was in 2017 and we were delighted to have raised nearly £7,200. We took our time to spend the money very wisely putting it towards Kingham Cottage to make it polished and inviting to both paying and carer guests. We redecorated throughout including buying some new plants for the little garden. We bought soft furnishings and gave the kitchen an update by painting the cupboards and buying a new fridge and freezer. We continue to receive great reviews from Classic Cottages that ask paying guests for their feedback which we are sure has helped greatly by these updates we've been able to afford with the money raised at the last ball.
Please do join us for a convivial evening in February – a date to look forward to and share with friends and family for a good cause: the wellbeing of carers.
See you there!