After Umbrage is proud to announce a new partnership for 2021 with Don't Tone Alone CIC (DTA). DTA provides social impact through meaningful wellbeing services, such as online exercise classes. They cater for those with long-term conditions and disabled people, as well as unpaid carers. There is a class for everyone. These range from those that challenge the mind and get you to focus on relaxation, to those that have you moving and challenging your body physically. Here we explain our new partnership to support unpaid carers.
Chris Robertson founded Don't Tone Alone CIC in 2007
Chris combines his academic knowledge with personal experience of working in a care home for older people and those with mental ill-health. Also, he cared for his Great Aunt who had vascular dementia. He noticed how different the caring experience is when you care for a loved one compared to a care worker. He explains, "I was far more emotionally charged. Not only were there personal challenges to be met with patience and understanding, but familial ones too as roles changed and family dynamics altered."
The impact on Chris
Chris noted his health and mental well-being changed. Where personal health and fitness routines had been part of his daily life, they now took second and even third place in a hierarchy of familial and caring duties.
His enthusiasm for fitness brought him to a tipping point.
Don't Tone Alone CIC was born from Chris' desire to meet the needs of carers and those who struggle hardest in our society
DTA CIC was created to help unpaid carers have access to the positive benefits of health and fitness. Chris has built a team of highly qualified and experienced trainers. The trainers are a special breed. Each is open-minded and has the ability to solve problems. Also, they connect empathetically with beneficiaries. A Don't Tone Alone CIC trainer is more than an exercise professional. They listen, understand, implement sustainable solutions, and transform lives.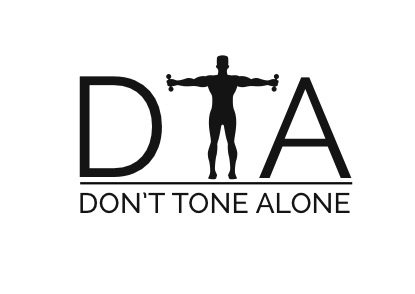 DTA CIC reinvests profits back into developing and delivering services to the community it serves
Working with DTA, a Community Interest Company (CIC), makes a difference to their clients, teams, staff, and beneficiaries. Furthermore, they make a difference to people in the wider community who struggle to improve their health and wellbeing. Funds generated go back into community projects for unpaid carers and marginalised client groups. Also, they partner with a network of charitable organisations. We are proud to be one of them. Work with them and you will make a difference.
Our joint offer for Unpaid Carers
DTA has made available free online exercise and wellness classes to all our beneficiaries when they visit Kingham Cottage. They can access them via smart phone or tablet. After their visit, the classes remain available at a highly discounted rate.
Our offer for Businesses
DTA offers businesses full consultancy to create a bespoke wellbeing package best suited to the needs of their employees. This might be a series of exercises accessible from your desk, interactive webinars and training events that will inspire, motivate, and give participants the knowledge and tools to create a healthier lifestyle. In so doing, your work force will be healthier and happier. In turn, this translates to greater productivity.
Business positive and corporate social responsibility
Each new referral that translates to new business for DTA CIC results in a donation to our charity. It will be 5% of the contract value. Therefore, please consider Chris' offer to create social impact by supporting your employees whilst also giving back to a charity that supports unpaid carers. It's an attractive win for corporate social responsibility and wellbeing.
Want to know more?
Please get in touch with Tracy of After Umbrage at tracy@afterumbrage.org.uk. Also, here you can read about the services DTA offers. They are great bloggers too sharing their expertise.