The 31st July 2018 marked a special milestone for After Umbrage. It's the end of a very happy and successful funding period with the support of The Big Lottery Fund. Our aim with the funding has been to raise awareness of our free breaks for carers at Kingham Cottage and we have much to be proud of. Whilst giving thanks to The Big Lottery, there are many businesses and people who have also helped us along the way, specifically to make our cottage cozy and comfortable for our carer visitors and we'd like to take this opportunity to thank them too.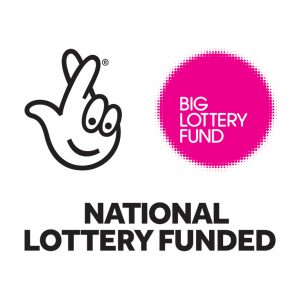 Our business model is based on paying guests via Classic Cottages taking up 40% of the availability at Kingham Cottage leaving 60% available for carers to stay for a free visit or three. We are delighted to say, that this year – our fifth year of operation – we are very close to achieving this target of 60% take up by carers. We think it's been helped greatly by the marketing and awareness we have been generating with The Big Lottery Funding.
So, what have we been doing with this support?
We have written 26 blog posts and featured these in six monthly newsletters to our contact list of 232 contacts (pre-GDPR) sadly reduced to 83 (post-GDPR). We've hosted 20 carer families to date in 2018 at Kingham Cottage with 11 more families booked in before the end of the year. We have visited five carer hubs organised by Carer Support Workers, Rebecca Browne, Gemma Whitehouse and Arda Lavelle of the Carers Trust Cambridgeshire, Peterborough and Norfolk (CTCPN). We've built relationships with over 100 hospices and charities that support carers via our social media activity on Twitter and Facebook. Doors are opening for us in the media world too as our founder, Tara Belcher is being featured in the August edition of Nene Living magazine. These results come about through relationship building which we've been able to invest in during these past 12 months.
What's more, our rating at Classic Cottages from guests ranking their visit from poor to excellent is in their top 16% with an overall rating of 'very good'. This is very important to us because we want paying guests to continue to enjoy our cottage. 100% of the revenue raised from paying guests goes towards covering the costs for carer visits, so it's a lovely message for people who want to give back to the carer community, nationally.
Like all small charities, we wouldn't achieve our targets without the help of friends, family and supporters along the way. So, today we'd like to name some of those that have really helped make a difference. In no particular order, we'd like to show our appreciation to Sam Harper of The Rounded House, Oundle near Peterborough. Sam and her team provided all the lighting throughout Kingham Cottage and a lovely selection of pieces in the kitchen too.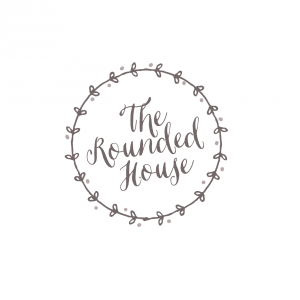 Prior Park Garden Centre in Combe Down, near Bath have helped us make the cottage court yard look pretty by giving us an extremely generous discount on our garden purchases.

Cambridge Farmhouse Furniture very kindly donated the kitchen table and chairs. We thank Sam Harper, owner from our team at After Umbrage.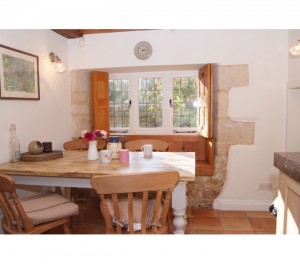 Every cozy cottage needs lovely fabrics to create comfort, a welcoming atmosphere and warmth and Kingham Cottage has benefited greatly from the fabrics at discounted prices from Lyn at Strawberry Fields Fabrics. Thank you Lyn.
We thank The Big Lottery and all these friends and colleagues – and more as we can't mention them all here – for their kindness which makes such a difference to our small team and the carers we are able to help by giving them a little boost to their wellbeing via their stay at Kingham Cottage courtesy of After Umbrage.
There is one easy way you can really help us.
That is to help us raise awareness by sharing our newsletter. We send it every month – no more and no less – and it's our way of keeping in touch, reminding you that our offer is available and reaching more carers with your help. You can sign up here. Thank you!