There's something really quite special about being featured in a magazine and having the opportunity to tell your story. It is this lovely feeling that Tara Belcher, our Founder, is experiencing as her story of After Umbrage is featured in the August edition of lifestyle magazine, Nene Living.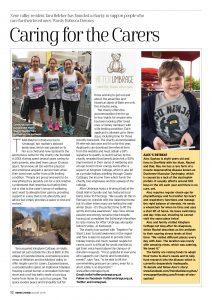 You can read the full article here.
Tara's story is one of compassion, understanding of the emotional side of caring for loved ones and a strong drive to alleviate the pain that carers experience – even for a short time. It has come from her personal experience of caring for both her parents who died from cancer 10 years apart.
Further benefit
As After Umbrage steps closer to its sixth year of operation, this is a wonderful milestone to be celebrated this way. It has also given us the opportunity to help raise awareness of the rare muscle debilitating disease, Duchenne Muscular Dystrophy, that Alec Syphas, one of our beneficiaries, suffers from. This little bit of publicity might help generate some more fundraising income via www.gogetfunding.com and more 'likes' of his Facebook page.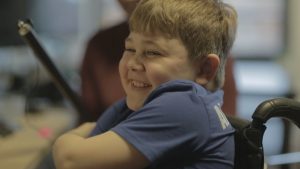 You can help
Furthermore, we will feature the article in our next newsletter which is our way of spreading the word to more carers that we can give them a free break at our Kingham Cottage. If you sign up to receive our monthly newsletter – no more and no less – it really does help us help more carers. Signing up is easy via this link.
See you soon!