With the help from our many After Umbrage friends, we are delighted to share with you that the Valentines Ball that took place last Saturday 16th February has raised nearly £9,000. That is about £1,000 more than our last ball in 2017 – a remarkable achievement in our eyes.
This doesn't and can't happen without the amazing support of so many people which we will endeavour to include here in our wholehearted thank you.
Let's start at the beginning. The mastermind behind the fundraising ball is a lovely lady called Jo Eastwood. She became a trustee four years ago and this is the second ball she has organised for us. She turns her attention to every tiny detail to make sure the occasion runs smoothly and seemingly effortlessly. We all know that's not the case! Thank you Jo for your time, energy and enthusiasm.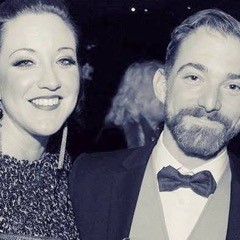 The Great Hall at Oundle School was dressed to welcome our guests with the creative lighting of S B Lite and the bar was set up and run by Adam Brookes and his Willow Brook Mobile Bars. Thank you both.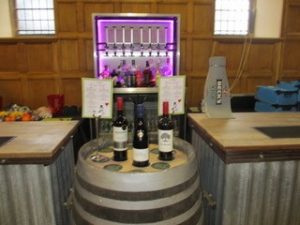 At the heart of the ball was the delicious meal catered for by Sarah Rivett of Rutland Gourmet. Creatively, the main course even had a puff pastry heart topping the rich steak and ale. 'The food was fantastic', 'The menu was interesting and beautifully presented,' were just some of the many compliments we heard. Thank you Sarah and your talented, experienced team.
The auction was great fun and we even had a last minute lot for a signed photograph of goal keeper, Gordon Banks saving a shot from Pele that sold for £260. David Marriott of Howard David Estate Agents managed the auction brilliantly throughout the 8 lots. We thank Mark Clayton for Lots 1 (Racing day at Southwell Race course) and 2 (Southwell Golf Course fourball voucher), Hannah Phillips for Lot 3 (Garden Consultation), Sam Harper for Lot 4 (Interior Design Consultation), Kelly Dawson for Lot 5 (His and Hers watches) and Nick Moger for Lot 6 (to watch the Round the Island Race on 29th June from the luxury sunseeker yacht for 8 people). Also, we thank Etti Dale for organising the 7th Lot for a day with the Belvoir.
Every ball needs a great band to get everyone on the dance floor and LeonJax was true to the brief. Thank you to the five member line up and Jane their manager.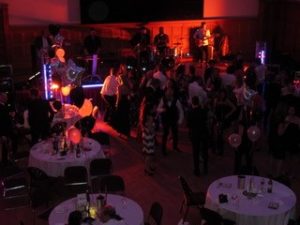 It's been a wonderful event with so many people making their important contributions. Last but no means least, we thank our guests who made the evening so special. We hope you enjoyed it as much as we did and we're sure to keep in touch as we spend the funds raised wisely on the continued work of After Umbrage and the upkeep of Kingham Cottage. Without you the evening wouldn't happen nor would the occasion be so memorable.