In 2014, we opened the doors of Kingham Cottage to carers and we started making connections with hospices around the country. We link with Family Support Teams, Nurses and Communications Teams so that we can meet carers and welcome them to our cottage for a free respite break.
The people we know at hospices become our eyes and ears – they know when someone is genuinely in need of a break – and they tell their carers how they can book a free four day break with us.
They share our posters, leaflets, newsletters and social media posts with carers who are understandably too busy to know about every opportunity available to them. Sometimes, we feature on family forum sections of hospice websites like we do at East Anglia's Children's Hospice's Family Zone. We are always delighted to be included in hospice newsletters too.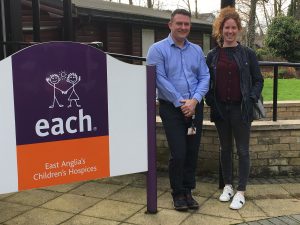 Bluebell Wood Children's Hospice in Sheffield has been especially proactive with their ambassador-like role for After Umbrage and we have had three families visit as a result of their advocacy. Likewise, Charmain Felts at one of the Sue Ryder Group, St John's Hospice in Bedford hands out our leaflets every week to the carers she meets. Charmain mentions the lovely feedback her carers share with her after their visit.
Naturally hospices such as Dorothy House in Bradford-Upon-Avon who are local to our cottage location in Coombe Down, five miles from Bath, are in regular contact as we stay on their local radar, yet, we also welcome carers from St Mary's Hospice, Taunton and Rainsbows Children's Hospice in Melton Mowbray. So geography doesn't have to be a hurdle.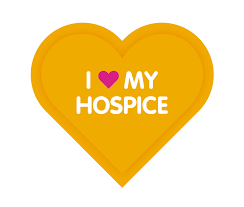 Some carers worry that they might have to cancel at the last minute – perhaps because an emergency has taken their loved one's place at their hospice. We are familiar with this which is no one's fault and we understand and sympathise. We try to take the stress out of booking a short break and work with the carer to re-arrange their booking.
As you can see, our friends and connections at hospices all over England are crucial to our work as we seek to let every carer – of loved ones with a life limiting condition – know about the free breaks we offer.
Do you have a relationship with a local hospice to you?
Do you know someone who benefits from the wonderful services they provide?
Do you work for a hospice and want to give the carers you meet a wellbeing boost?
We'd love to hear from you and it's easy to get in touch with Tracy Wilkinson, or via Twitter of Facebook. You'd be helping us raise awareness and reach our ambition for every carer – of loved ones with a life limiting condition – to have a free break courtesy of After Umbrage. Talk soon!