What a great announcement to make. We are delighted that we have sold all 17 tables for the After Umbrage Valentine Ball coming up in two weeks on Saturday 16th February. We can't wait to welcome all you lovely people who have bought tickets to join us on the night.
We have some terrific auction prizes for our auctioneer to announce and for you to bid for. To give you a flavour of what to expect… in no particular order: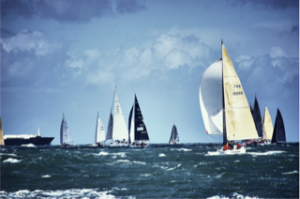 Tickets for up to eight people to watch the Round the Island Race 2019 on Saturday 29th June from a fabulous Sunseeker yacht, called 'Tosca Blue'. You'll be sitting and watching the racing from this amazing view point. For newcomers, this is a one-day yacht race around the Isle of Wight. The race regularly attracts over 1,400 boats and around 15,000 sailors, making it one of the largest yacht races in the world and the fourth largest participation sporting event in the UK after the London Marathon and the Great North and South Runs. This prize is donated courtesy of Nick Moger of Marmalade Insurance.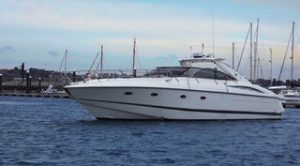 A GoldSeasons Restaurant Package for four peopole at Southwell Racecourse. This has been donated by Mark Clayton, Director of Southwell Race Course. He has also donated another auction prize of a Golf Course Fourball at Southwell Racecourse.
Garden Consultation: A consultation to review your current garden (within a 15 miles of PE8 6QB) to discuss any ideas or changes you may be looking to achieve. This could include on-the-spot advice for design, styling or planting or, ideas for future landscaping or redesign projects. The visit will be followed up with an assessment and recommendations report outlining suggested ideas and how these might be achieved. A consultation is a great way to gain a new perspective on your garden! This is a donation from Hannah Philips of HP Garden Design.
Interior Design Consultation by Sam Harper of The Rounded House.
We warmly thank everyone who has donated auction and raffle prizes to help us in our fundraising quest. We can't do this without your generosity and appreciate it immensely.
We are currently organising the last minute details and would like to give you an update as to what's planned.
After the champagne reception, there will be a delicious three course dinner prepared and served by Rutland Gourmet. The auction and short raffle will follow before we introduce the band called LeonJax to entertain us with their terrific set list offering a variety of music.
Naturally, one of the main raffle prizes is a free weekend break at Kingham Cottage but there's more on offer too! For example, there are riding lessons from Julia Dungworth, International Event Rider and a special piece from Dawons of Stamford, the family jewellers with an extensive collection of gold, silver and antique estate jewellery, antique watches as well as antique furniture and decorative interior pieces.
Like any big event, there has been a great deal of hard work going on behind the scenes. We would like to thank Jo Eastwood, especially, for her tremendous effort and support of After Umbrage. The ball wouldn't happen without her, so a huge thank you Jo.
Much effort will continue to go on smoothly in the background and we are excited to welcome you in two weeks time. Don't forget, if you can't attend the ball you can still support After Umbrage by buying raffle tickets via Jo Eastwood. This is our biggest fundraising event that we host every two years. We look forward to making it a terrific event for you.