A recent article in The Yorkshire Post reminded us why we do what we do: provide care for carers.
In the UK alone there are 1.3 million unpaid carers. And for many of those, caring is a full time job. It absorbs energy, time and money, and causes bucket loads of psychological and physical stress. The article mentioned findings from the Office of National Statistics which showed that many carers are paying a physical, practical, economic and emotional price for doing their role. We hear about these things every day – the physical health conditions and mental stress that is often brought on by caring for a loved one.
The article also highlighted the lack of financial or official support available for carers:
"Though many carers are helped by supportive families and sympathetic employers, it can be a lonely existence and a deeply frustrating one as they deal with never-ending bureaucracy as well as the strain of caring for loved ones. For too long, politicians have put off answering this question: who cares for the carers? It will deeply remiss of them if they continue to do so."
The cost of a care home can be huge, varying from £800 upwards per week, but a home carer can negate the need for this entirely (albeit at a great personal cost to those who are doing the caring!). The long and short of it? Carers are doing a HUGELY valuable job and it's time this effort was recognised more widely.
At After Umbrage, we like to think that we're doing our bit to help carers. We certainly recognise what an incredible job carers do! After all, the experience of caring for parents was what lead founder Tara to set up After Umbrage, having discovered first hand the lack of support available. That's why we work every day to spread the word and reach more carers who need a little time out! By offering carers a short break at Kingham Cottage, it allows them time to focus on themselves, and go back to caring refreshed and revitalised.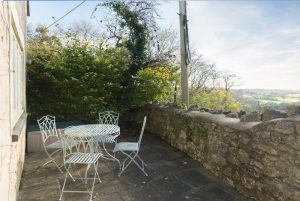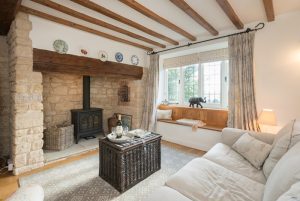 If you know a carer in need of a break, please refer them to us. Or if you know a hospice through which we could reach more carers, please let us know! Or perhaps you could just share our charity with your contacts. Whatever you can do to help, it will be much appreciated not just by us, but by the 1.3million unpaid carers here in the UK.