The purpose of After Umbrage, the charity caring for those who care, is to boost carers' wellbeing. We measure this by talking to our beneficiaries and running an annual survey. This year they tell us that after their free break at Kingham Cottage their wellbeing improved by 100%.
Largely, we anticipate the feedback that a free holiday break offers carers a chance to sleep, rest and restore as they enjoy the walks in the adjacent countryside and the opportunity to do some sightseeing around the city of Bath. Interestingly, the most frequently sited benefit after this is that they feel cared for themselves. Whilst they care 24/7 for others, our beneficiaries record that they enjoy the feeling of being cared for. A rare treat. And a big impact on their wellbeing.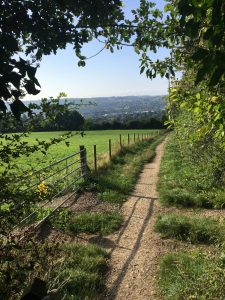 Carers feel cared for themselves
The anecdotal comments make even more interesting reading. It's difficult to choose just one or two testimonials from our survey as they all convey such feeling. In their own words, some of our beneficiaries tell us…
"It was so wonderful and relaxing. Simply to find an organisation that cares so much to help in this way is amazing. The impact was indescribable. We arrived so tired and low and left happy and relaxed."
"Kingham cottage makes me feel valued and noticed. Long term caring for my husband with a life limiting illness is often very sad and tiring."
"Kingham is a little oasis of calm and really helped me find some joy during a very difficult time in my life. We left feeling uplifted."
"Gave me the time and space to : breath, go to bed before 2am, sleep all night, eat regular and daily uninterrupted meals, have decadent soaks in a bath, lie on a settee and be in total silence, go for a walk if and when I wanted, spend time with a girlfriend, have a reflexology treatment. The time spent at the cottage was life saving …… ..priceless….."
"The break represented a light at the end of a long tunnel of caring and ill health which gave me hope of a treat for many months. "
The impact was indescribable
"Beautiful house in a lovely setting that gave my family a chance to relax, explore the countryside and visit Bath without having to worry about the cost of the accommodation. As a single parent with a disabled daughter I so appreciated this."
"To have some me time, a much needed break away from everyday life – mum has been really poorly, so much so I nearly lost her. Kingham Cottage is a much needed life line to carers like myself who simply can't afford a holiday like this."
"A very welcomed time with rest and relaxation, helped me to reconnect with my partner without the day to day stress we have. All I will say is … we need to book again! ❤️."
"I felt so much better for my stay at Kingham Cottage, was absolutely exhausted when I arrived. Left feeling renewed and so much better."
"Kingham Cottage is such a peaceful, tranquil place, it made me feel completely at ease and relaxed, something I haven't felt in years. I could just 'be' and enjoy the beautiful surroundings."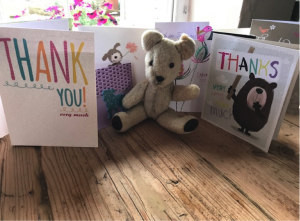 Driving us on
The words shared here drive us to continue our work. Having just celebrated our 6th Birthday, we look forward to the milestones we achieve by our 7th. Thanking you for your support.