At the end of August, just as the new school year was about to commence, we received the best news. The Big Lottery Fund via their Awards for All scheme has awarded After Umbrage a grant for a new media campaign to reach more carers. The grant will be published on The Big Lottery Fund website on 4th December and will they send information to the local media, but we don't have to wait that long to celebrate this good news.
We are celebrating now and would like you to join us.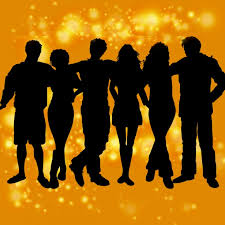 One way we can do this is to reflect on the successes we achieved with the funding The Big Lottery have already granted us. You might have seen our post of 24th July called, 'Thanks Giving After Umbrage Style' and we'd like to add to that.
In September 2017, we started our awareness campaign to reach more carers and here's a summary of what we achieved:
We conducted a wellbeing survey of our beneficiares where we discovered that a visit to our Kingham Cottage increased their wellbeing by 56%. Thank you to all our beneficiaries who took time out of your hectic schedules to help us capture this vital information demonstrating our social impact. We are convinced this data has helped us earn this second award.
Qualitative data was also captured, namely the beneficiary benefits are : feeling connected with their loved ones who stayed at the cottage with them, improved physical and emotional health, a reduction in the feeling of loneliness as the doors to Kingham Cottage are open to all carers of loved ones with a life limiting condition and during the first year of bereavement, a sense of being connected to other carers through After Umbrage and hopefulness restored.
Our bookings from carers increased by 55% over the year with 26 carer families staying at our cottage and 12 more families booked before the end of the year – our best year yet.
Our database of contacts – carers, hospice employees, fellow charity employees who also support carers and want to refer them to us – has increased to 252 which is an 82% increase since our funding started.
Tara Belcher, our founder, has featured in the August edition of Nene Living – a lifestyle magazine in the Peterborough region.
We have added a new facility to our website so that visitors to Kingham Cottage can leave a review to help bring the experience to life for future guests – carers and paying guests.
So what lies ahead for you as carers, as supporters, friends, neighbours and our extended community?
Our ambition is for every carer – and their family – who is caring for their loved one with a life limiting condition to know about us and Kingham Cottage so that they can visit and experience for themselves the boost to their wellbeing now, and enjoy the memories of peace and tranquility as they return with revitalised energy to their caring duties.
You can help us in lots of different ways:
We have some fundraising ideas that are easy to adopt.
You can share our monthly newsletter with your friends, neighbours and community – you never know who they might know who will benefit from a free break.
You could become an After Umbrage Ambassador by helping us spread the word by giving talks about us. We have leaflets and posters to help you do this.
Engage with us on Facebook and Twitter. Every share, retweet, like helps us reach more people. You could post your photographs on our Facebook page of times you share with your loved ones. We'd love that!
We would like to tell more beneficiary stories. If you would like to volunteer for this, we'd be delighted to hear from you. Please contact tracy@afterumbrage.org.uk. Thank you.
Come to our Valentine Ball on Saturday 16th February near Peterborough. There will be more news to follow about that.
Thank you for joining us in our celebrations of the year gone and excitement for the year ahead with funding from The Big Lottery Fund. You are helping us grow our community and we are grateful to you.