After Umbrage is delighted to announce that our wonderful supporters raised over £600 for carers. Via the #TwoPointSixChallenge they raised this money to help cover our running costs. It has exceeded our expectations and we thank everyone who has taken part.
For those unfamiliar with this national initiative, it is the replacement campaign for the 40th Anniversary London Marathon that would have taken place on the 26th April this year. Covid-19 put a stop to that. The challenge was to try to reach the £67 million that was raised last year. As we write, nearly £10 million has been raised this year for UK charities – not a bad effort considering Government social distancing rules necessarily applied!
How did we raise this money?
We raised over £600 for carers in a variety of different ways as the brief was to dream up an activity based around the numbers 2.6 or 26 that suited your skills. Many completed it on Sunday 26 April. Interestingly, many are still taking place.
For some it was as simple as pledging to run or ride 2.6 miles as their daily exercise, holding the plank for 2.6 minutes, or gardening for 26 minutes.
After Umbrage got a little bit creative and created a quiz with 26 questions. 13 different teams took up this simple idea. Every team member donated £2.60 via Virgin Money Giving to our fundraising account. Zoom, Facebook Messenger and other apps came into their own.
Never knew before the quiz what it is physically impossible for a pig to do!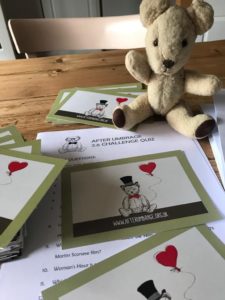 Donated the money saved during six weeks of lockdown
One couple in their 80s decided to donate the money they would have spent on coffees, petrol, lunches and other expenditure that Covid-19 has put a stop too. We loved their approach to raise money for carers.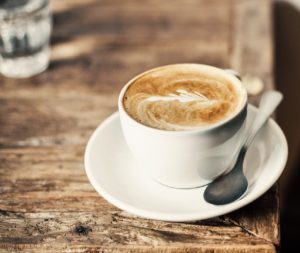 Fitness challenges too
These varied greatly. We had teams taking on 26 reps of 26 exercises and donating £26. We had runners doing their thing too. This is always a great way for supporters to raise money.
What difference will this make?
This amount of money is enough to cover over half our annual rates and water bills at Kingham Cottage. In 'normal' times we would cover these costs via the rent of paying guests at Kingham Cottage. Unfortunately, the Coronavirus has required us to close the cottage to paying (and carer guests) until further notice. So, to cover these annual costs this way is the best news. And it really is fabulous to have a bit of good news these days.
Still keen to donate?
It's not too late. Donations are still coming in. This donate button takes you to our fundraising account. What's more, every penny we raise also gives us a proportion of the larger pot raised across the country in the national campaign, so it really isn't too late.

So Thank you!
Rest assured everyone who took part has made a difference. We thank you for raising £600 for carers via your fundraising spirit and your generous donations. You never know, the success of the quiz means that we might roll that out again.