The theme for this year's International Women's Day is #ChooseToChallenge. The campaign encourages everyone to challenge gender bias and inequality. In our way, After Umbrage seeks to offset inequality to a small degree. We recognise many of our beneficiaries who are unpaid carers have had to give up employment to care for their loved ones. Consequently, many experience financial hardship. One of our recent beneficiaries hadn't had a holiday, or even more than one day off, for ten years.
The inequality we address is to acknowledge the huge contribution unpaid carers make to the UK economy. It's equivalent to a second NHS and we care for these amazing people. 58% of carers are female and 43% are male. What's more, 1.4 million people provide over 50 hours of unpaid care per week. They are welcome to join our community of unpaid carers and enjoy a free 4-day break at our holiday cottage.
Choose to seek out and celebrate women's achievements
International Women's Day also encourages us to seek out and celebrate women's achievements. That's easy to do as we are an all-female team at After Umbrage. We all work part-time and fit our roles around other commitments. But the devotion to the charity is clearly evident. Let us introduce our team.
Our Founder's story
In 2019, we celebrated International Women's Day by telling our founder's story. Tara Belcher is a remarkable women who set up After Umbrage as a legacy to her parents. They both died of cancer ten years apart. Tara was the main carer for her father who died in 2013. That same year, she founded the charity to provide care for those who care.
Like many, she did not identify with the label of a carer. Nor did she recognise the need for a break. She was too devoted to her father and his care. Close friends insisted one weekend that she take a break. And it was then that she noticed it was not only great for her, but benefited her father too. After Umbrage was created in response to this and the personal touch is evident across all the work the charity does.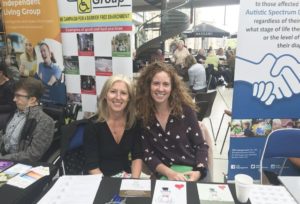 Tara is a Trustee and volunteer for After Umbrage. Increasingly, as the team develops, her role is becoming one of an ambassador too.
The team has grown over the years
In 2017, Tracy Wilkinson joined the charity to raise awareness and reach more carers. She has been developing our referral network of hospices, GPs and fellow charities supporting carers in different yet complementary ways to us. They are our eyes and ears and connect us to our beneficiaries.
Increasingly, her role is turning to develop win:win relationships with corporates – those employing 2,000+ people. We support their employees with caring responsibilities at home and in return they fundraise, add us to their payroll giving or make a donation. One recent suggestion was to buy a weekend break at Kingham Cottage for a raffle prize. This is safe in the knowledge that all the proceeds go to the charity ensuring breaks are free for carers. You can find Tracy on LinkedIn – her regular hangout.
The personal touch at the cottage
It is very important to have a team member live near the cottage for those on-site vital tasks. You might find Cath Nicholls arranging for a decorator to attend the cottage or simply buying fresh milk and biscuits for upcoming guests. Naturally, she is invaluable to carers who need local knowledge for emergencies or who have a problem that needs personal attention. During lockdown, she and her daughter Lottie are fabulous at keeping the courtyard garden looking tidy. And at Christmas, they do a wonderful job decorating the cottage.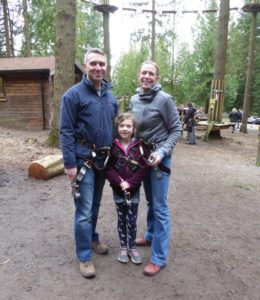 Fran joined our team in 2020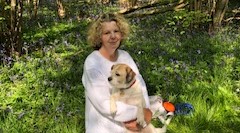 The most recent addition to our team is Fran. She is an experienced administrator and is great with data. She has an eye for details and organised is her middle name. Fran too has lived experience of caregiving and the emotional and physical toll it takes. Like all of us, her greatest wish is to generate greater awareness. For carers, for fundraising, for funding, and to add to our referral network – that is our shared ambition.
Diversity among beneficiaries
Whilst our team is all-female, our beneficiaries are a diverse group. Like the makeup of the UK, their backgrounds are extremely varied. For instance, they are scattered across the UK but have the opportunity to come together in our Family Umbrage online group. In recent weeks, we've hosted digital coffee breaks to bring our community together. They are informal, fun gatherings with laughter being a key ingredient. Being connected to our community of carers is important as is being a strong team – female or mixed. We will always challenge inequalities and help give carers a louder voice, on International Women's Day and every day.
Celebrating achievements of women
Since 2015, our cottage has welcomed unpaid carers and paying guests alike. More than 160 carers and their families have felt the magic of Kingham Cottage. The letters we received from beneficiaries and the stories they tell are our driving force. Join us in celebrating the dedication of unpaid carers across the UK – both female and male.