Charmain Felts has long been an ambassador for After Umbrage. She works for Sue Ryder St John's Hospice in Bedfordshire in their Family Support Team. Charmain and her team do amazing work for families whose loved ones have very complex health needs. She acts as a conduit between her beneficiaries that become ours. Staying connected with Charmain, and people doing great work like her in hospices across the country is very important to us. Staying connected with hospices and ambassadors, like Charmain, is at the heart of what we do.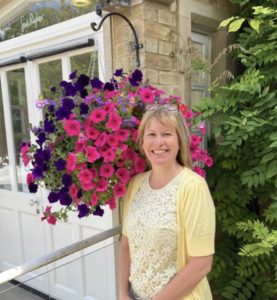 Together we offer care and support
This is their mantra and it rings true for our relationship with St John's Hospice too. The hospice aspires to a time when every individual can approach death informed, supported and free of pain. A time when the needs of the individual, and of those close to them, are met with personalised care at the end of life.
The end of life care and support they provide is specialised and personalised. And like our approach, they support the patient, their families, friends and carers. They know that the whole family is affected and include them in the care they provide.
Mutual support
Charmain knows how we work and we try to make her life easy. For example, we make it easy for her to find and print our referral form. It's available here from the link under the photograph of Pulteney Bridge in Bath, and on many pages in the same place on the After Umbrage website. Furthermore, it's short and easy to fill in. We have five top tips for those who are less familiar than Charmain with the form – and the simple booking process – and would like to refer carers to us. We recommend you follow the link.
A bereavement resource for carers
Interestingly, a pattern is emerging that carers come for a stay at Kingham Cottage during their first year of bereavement. Social workers may have told families about our free breaks when they were in the turmoil of complex health needs for their loved one. It's a time when loved ones don't want to be separated. So, it's natural, that once all the formalities of death are in place, a touch of self-care springs to mind. Which is where we come in. Having a well-deserved break with your family, all of whom cared for your loved one to some degree, in a place of tranquility.
This is where there is such strong evidence of the two different charities collaborating to support the same beneficiaries – just in a different, yet complementary way.
Nine referrals from Sue Ryder Hospices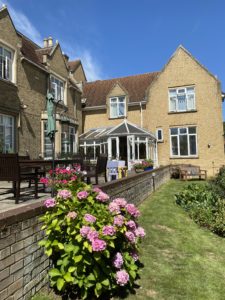 Charmain and her network of Family Support Teams across the Sue Ryder group have referred nine families to us since we were first introduced in March 2018. It's a relationship we are proud of and seek to replicate. Word of mouth is an important method for people working in hospices to get to know After Umbrage and we thank everyone who has kindly recommended us to their colleagues. Please keep up the great work. It is how we have developed our referral network of over 140 carer support organisations. We won't sign off without thanking The National Lottery Community Fund for their funding. Their financial support has given us the means to create this valuable network.